A Joint Venture ︎ Degree Project Studio
---
ARCH 492
Spring 2020 ︎
Los Angeles


Instructors
Teddy Slowik
Yasushi Ishida


---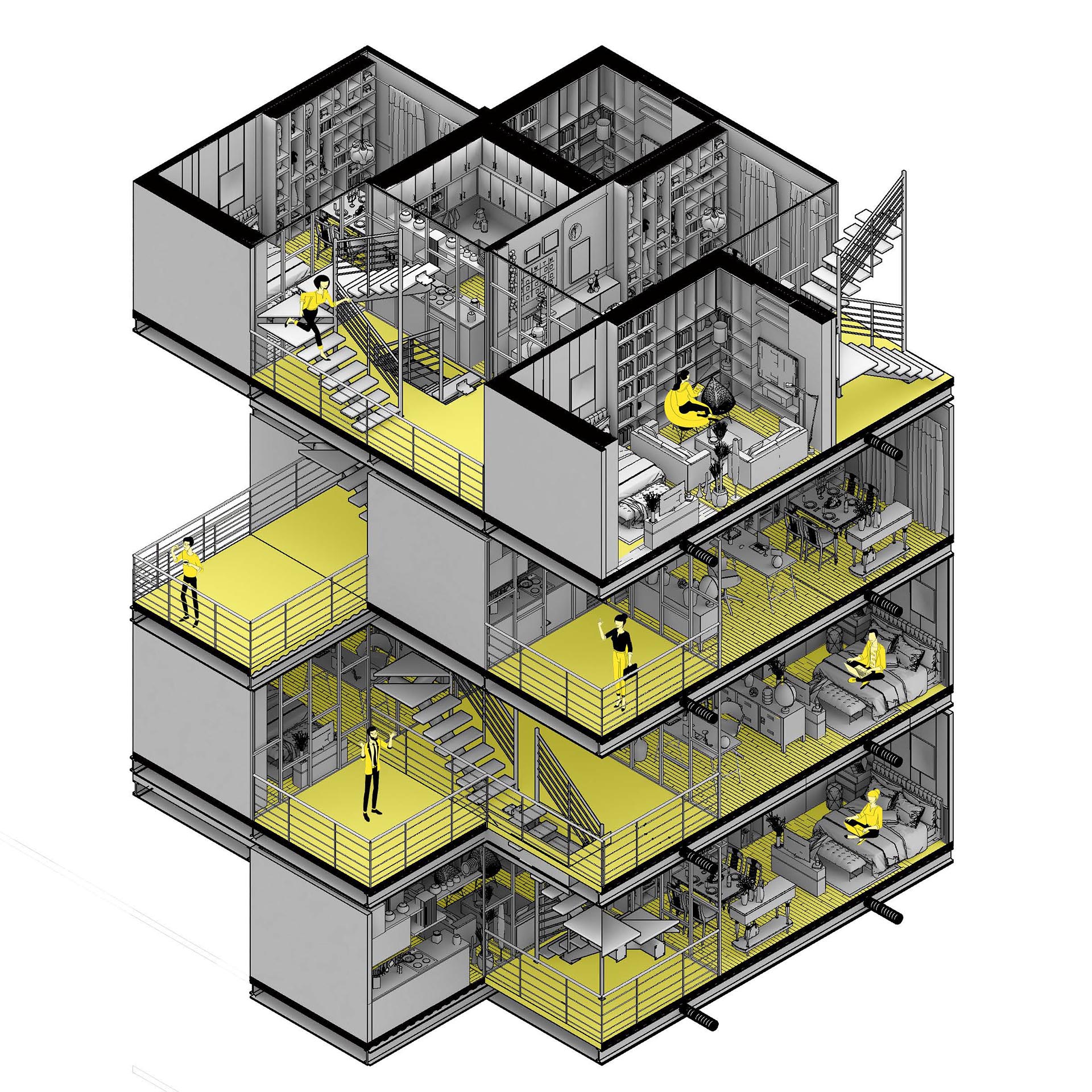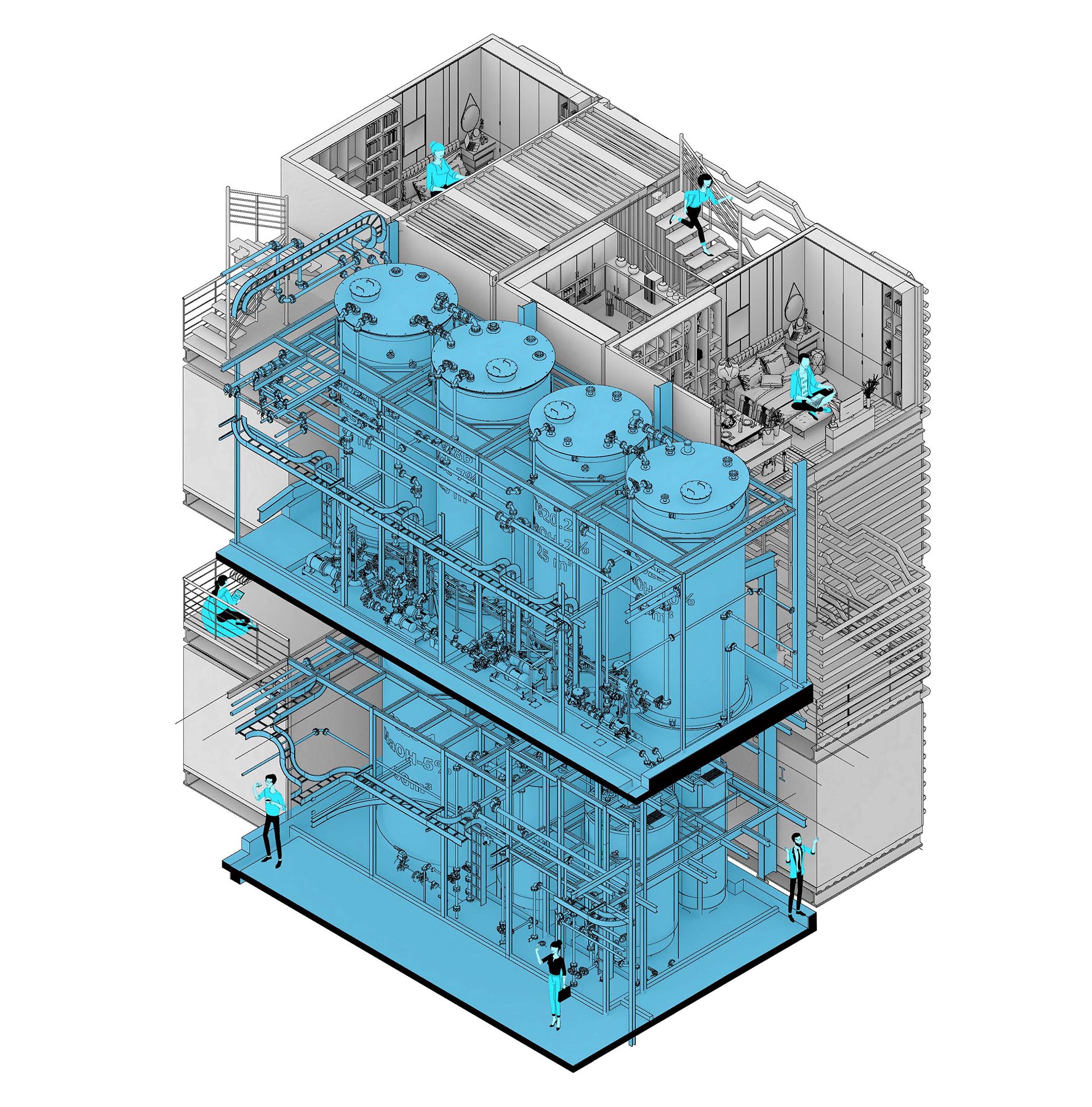 Work by B.Arch student Christian Boling


---

To contribute to the Housing+ initiative at Woodbury, this studio challenges a typical 'mixed-use' stacking typology and aims at proposing new formal/programmatic amalgams between housing and various other programs.



---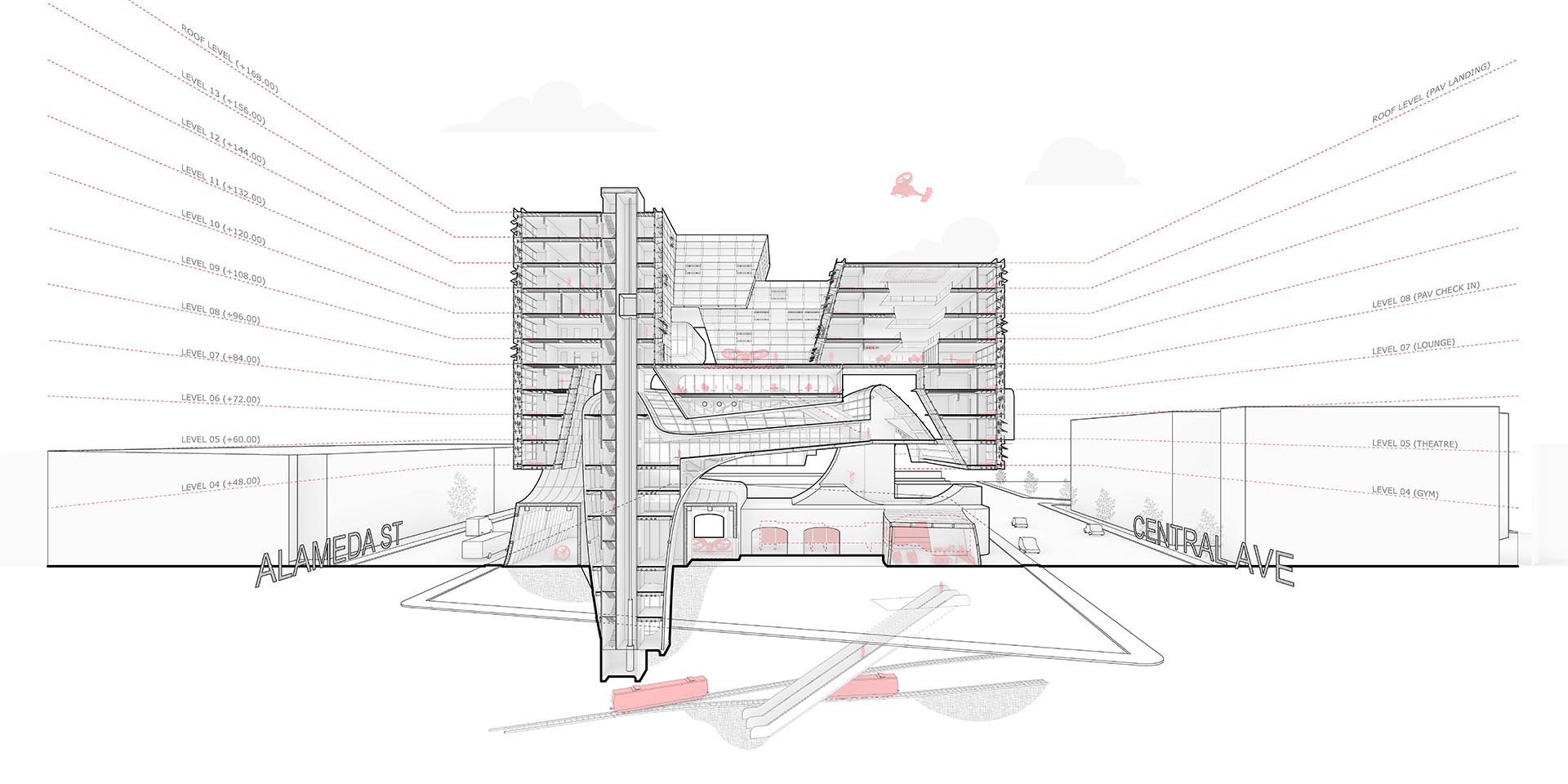 Work by B.Arch studetn Gary Hu


---

The "American Dream" of a single-family home is quickly becoming just that… a dream. As cities continue to grow and densify we are left with less open space. SRO's (single resident occupancy) and micro-units are quickly populating Los Angeles's residential landscape. In these new typologies, amenities and other utilitarian spaces are removed from the individual housing units and become shared.



---

Work by B.Arch studetn Isabel Rodriguez


---

Students took a closer look at these shared programmatic spaces and questioned their validity. With society becoming more isolated with technological advances, do communal/shared spaces still function as such?



---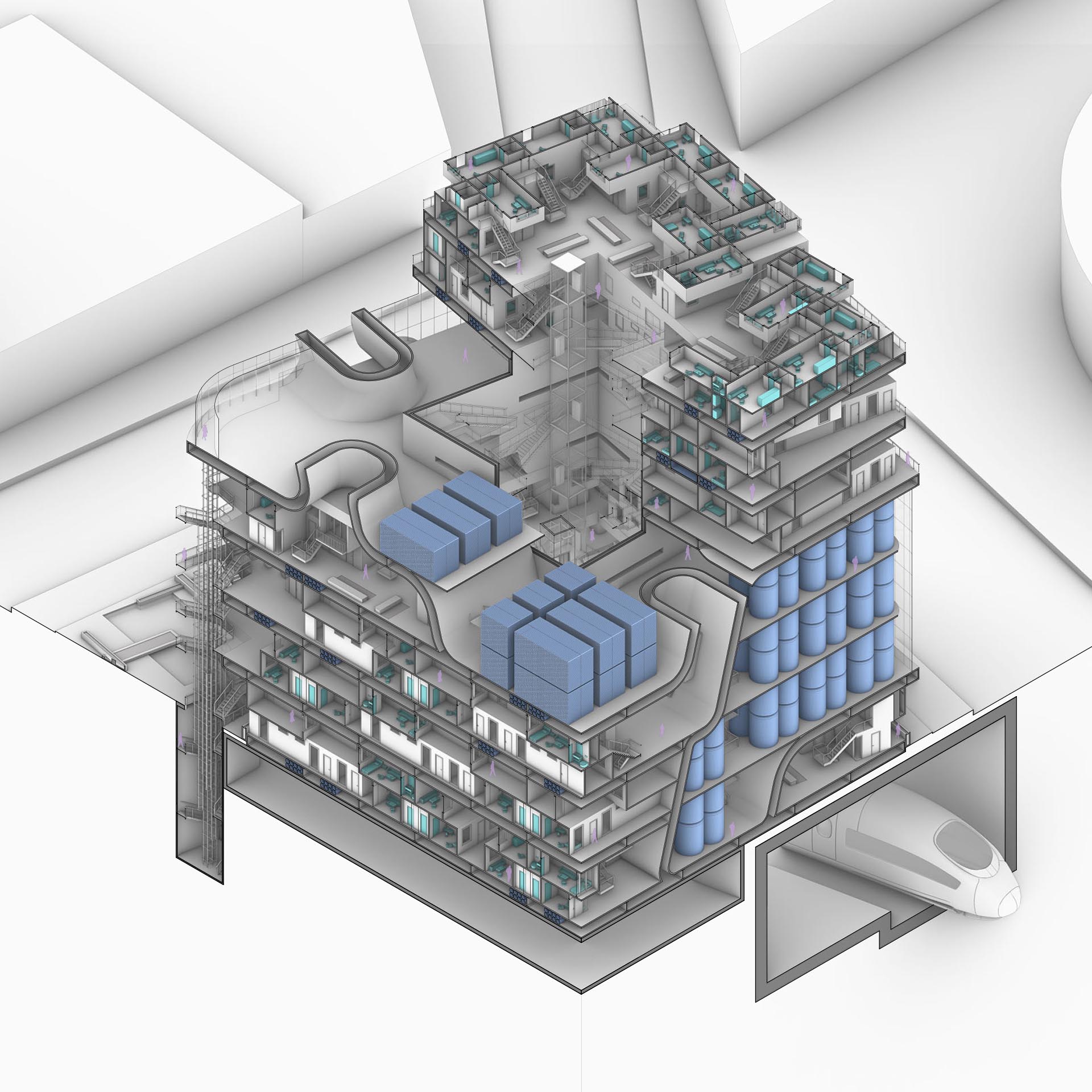 Work by B.Arch studetn Selena Xiao


---

Students proposed a second (the "+") program to occupy the site located in Little Tokyo and interlock with the housing program. The "+" program is required to be a near equal split with housing in regards to overall spatial volume (not square footage). Interlocking formal relationships were closely studied via research of Japanese joinery techniques.



---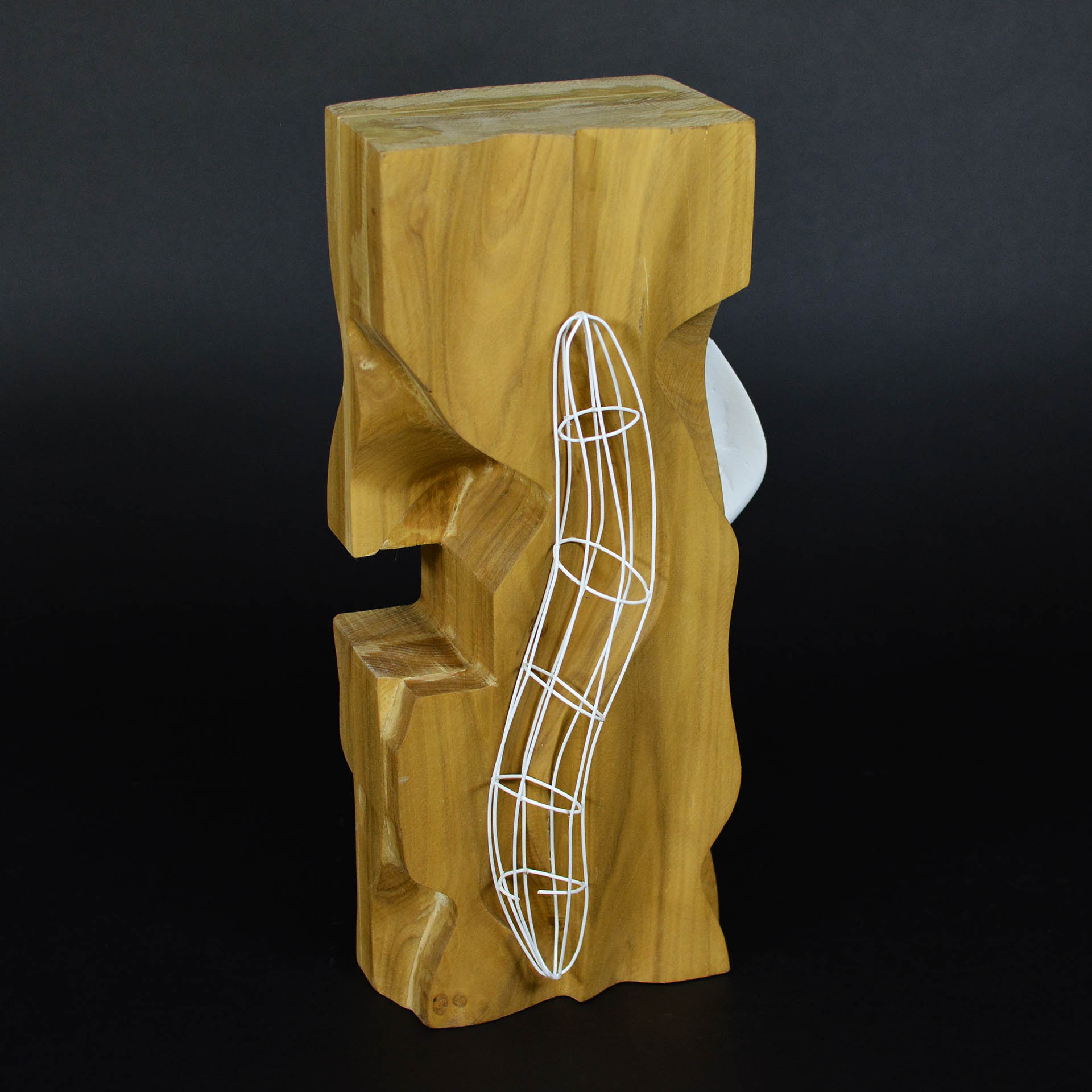 ---

How can two radically different programs interlock and occupy the same urban site?

How can shared spaces/amenities work across diverse programmatic spaces to trigger new architectural typologies?



---
Catalog Description
Through a rigorous level of clearly resolved work, students must demonstrate the application of theoretical research and positioning, plus the ability to integrate site, program, and other design issues in a self-initiated architectural design project incorporating a high degree of critical thinking, skill, and craft.