Bachelor of Fine Art and Interior Design ︎
---
---
---
---
Detail Design
Tectonics 2 ︎ Spring 2020 ︎ Interior Design
Instructor:
Heather Scott Peterson
This course studies materials and methods of detailing, fabrication, documentation and specification for custom work. Emphasis is placed on detailing as a design process. Students learn detailing techniques through research, observation and architectural documentation of non-structural elements of contemporary or modern design. Elements observed and documented may range from furniture and interior casework to non-structural, exterior building elements (custom screens, trellis, etc.). Materials and their integration, application, and/or connections are emphasized. Students are directed through research, conceptual design/diagramming, schematic design, and design development to the final production of a comprehensive project documenting design resolutions of a given project through detailed technical drawings and models.
---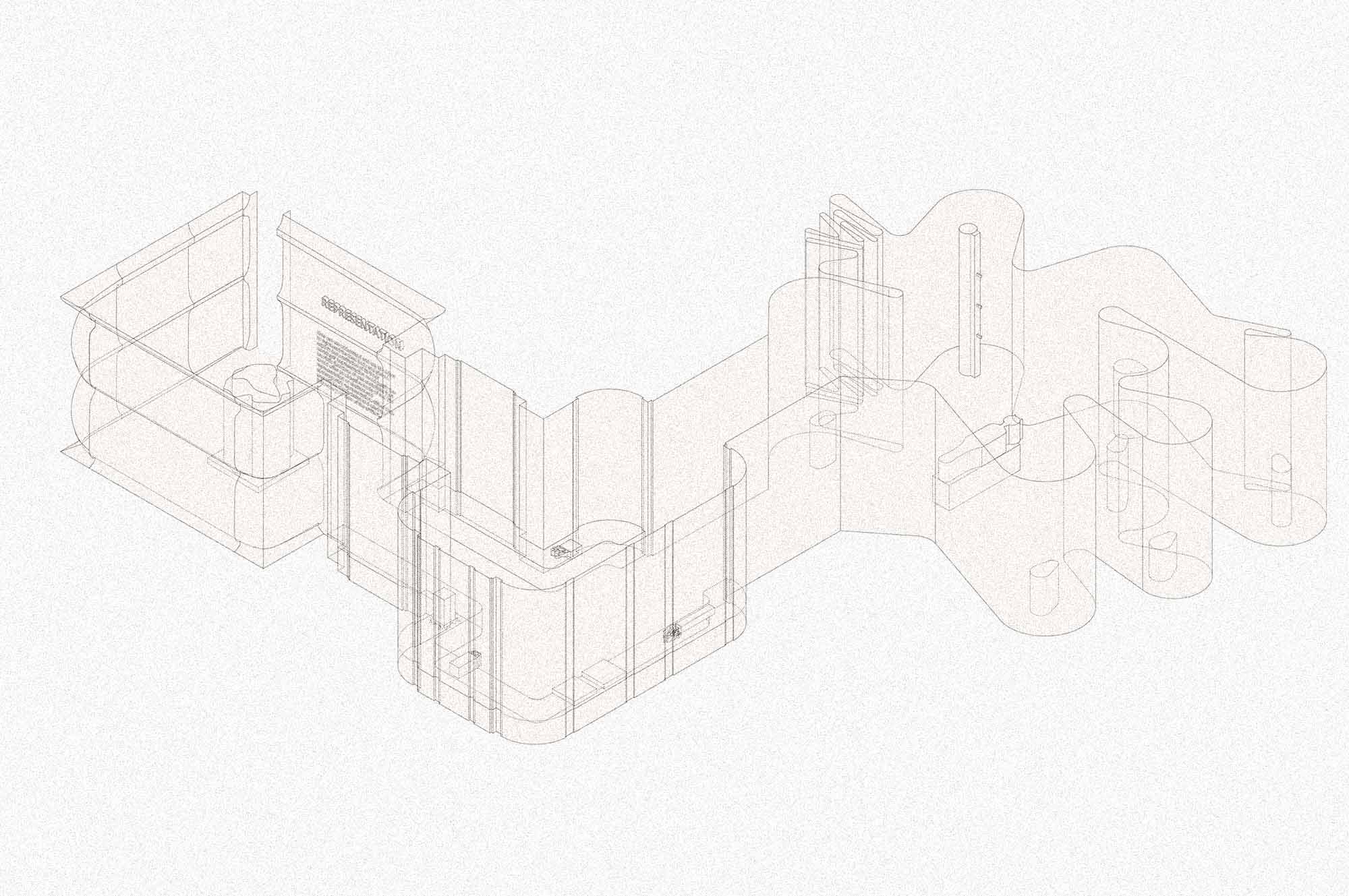 Wax Museum
Studio Three ︎ Fall 2019 ︎ Interior Design
Instructor:
Heather Scott Peterson
Through a series of design projects, students focus on specific components of interior architecture, such as color, light, furniture, materiality, and systems of inhabitation in relation to articulating space. Experimental exploration of materials and graphic representation inform programmatic hybridization in order to develop an awareness of social and cultural aspects of space. Studio.
---
Yugen Restaurant
Donghia Award ︎ Fall 2019 ︎ Interior Design
Student:
Ryanne Hawkins
Instructor:
Aimee Less
Advisor:
Christoph Korner
Interior Design senior Ryanne Hawkins was selected as a recipient of the 2019 Angelo Donghia Foundation Senior Student Scholarship. The foundation's scholarship program, which was launched in 2002, awards scholarships to deserving students who are entering their senior year in a Baccalaureate Degree Program in Interior Design. Each winner receives up to a $30,000 scholarship to be applied to their senior year tuition, board, maintenance and books.
---
Dissipate, Dismantle, & Collapse
Senior Project Seminar ︎ Fall 2019 ︎ Interior Design
Student:
Ryanne Hawkins
Instructor:
Heather Scott Peterson
Through self directed study and research, students develop a project proposal for their senior project. The course is broken into four modules that deal with the main components of the Interior Architecture senior project: program development, conceptual thesis, site analysis, and contextual framework. Through weekly meetings and seminars students discuss their research as it progresses to a final senior project proposal.
---