ENVIRONMENTAL COMMONS AND THE CITY ︎ Degree Project Studio
---
ARCH 431
Spring 2021 ︎
Los Angeles


Instructors
Berenika Boberska

---

Work by B.Arch student Cory Matsuda


---

Climate change is altering both landscapes and cities - creating a new area of extreme environments and, simultaneously, revealing deep inequalities in society. How can architecture and cities respond? Can architecture become more forceful in stewarding the fundamental human Right to Environment? Can the ancient concept of the Commons, as applied to forests, fields and bodies of water - be reimagined in contemporary Los Angeles? The studio explored difficult and altered landscapes of LA and its edges: debris basins, spreading grounds, fire zones, aquifers, landfills and smoggy atmospheres - finding there rich possibilities for new architectures and ways of stewarding the landscape. Our prompts were: who would be part of this Commons? what purpose, spaces, materiality, or rituals would emerge from such a scenario? And, of-course, any "glitches"?



---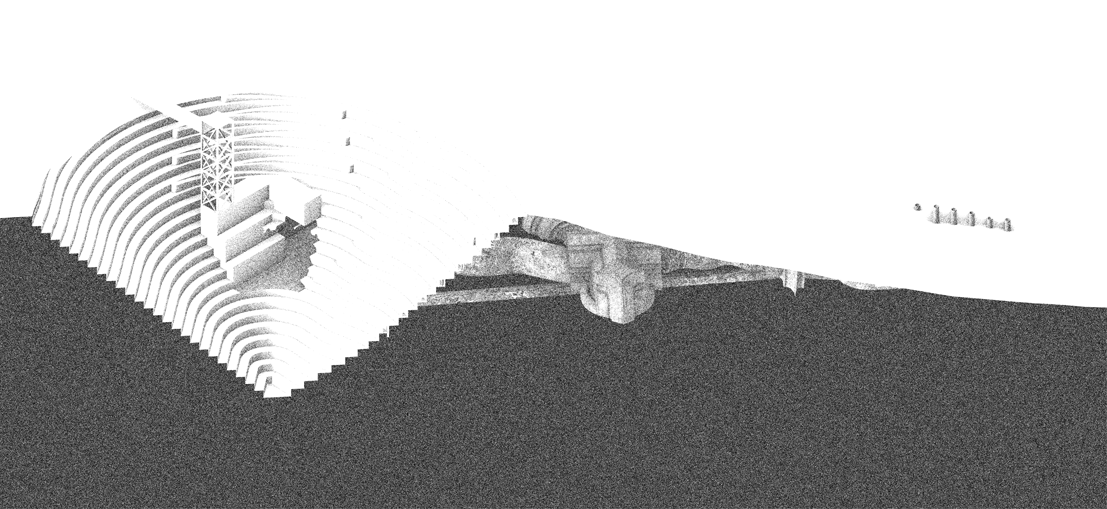 Work by B.Arch student Levi Samson


---

Through a variety of provocative projects, the students looked beyond the typical responses and biases of technocratic environmentalisms as well as attitudes towards "undesirable" or marginalized landscapes. Environment Drawing, Two Rooms in a Landscape (an Encounter), a "Tell-tale Detail" and a narrative – all provided highly articulated moments to view this propositional world.


--- Work by B.Arch student Khun Hein

---

Work by B.Arch student Erik Escobedo


---
Catalog Description
Through a rigorous level of clearly resolved work, students must demonstrate the application of theoretical research and positioning, plus the ability to integrate site, program, and other design issues in a self-initiated architectural design project incorporating a high degree of critical thinking, skill, and craft.