ReForm: A New Civics Institute ︎
Grad Studio Three
---
ARCH 587
Fall 2020 ︎
Los Angeles


Instructor
Cody Miner
---
Work by M.Arch student Bailey Bestul
---

Architecture in its disciplinary form has expressed a desire to continue the project of autonomy, that being a project unencumbered by circumstance. But architecture never operates purely in a vacuum, forces cultural and political, influence the world in which it operates and amends its ontological shape and sensibilities. This allows for the architectural project to maintain its relevance while exploring new territories in values, all of which should be enticing to the architect.




---
Work by M.Arch student Garo Klian
---

The semester focused on a historically loaded site in Downtown Los Angeles, formally known as the Parker Center, home to the LAPD from 1950-2009 and also used as a symbolic prop for the police in its Hollywood representation. With the recent demolition of the building, the site had a vision within a larger master plan of a civic center office tower housing government workers. This concept met its demise as it was plagued with internal corruption with city council, a sketchy financial backing, and a climate fraught for change. The students aimed to rescue the site from its toxic history new and old and return it back to the people in way of a Cultural Development Center & Civics Academy. A new utopian style typology, the Civics Academy acts as an institutional campus style program, built to enhance its citizens with knowledge of their rights and the functions of government.

---
Work by M.Arch student Clayton England
---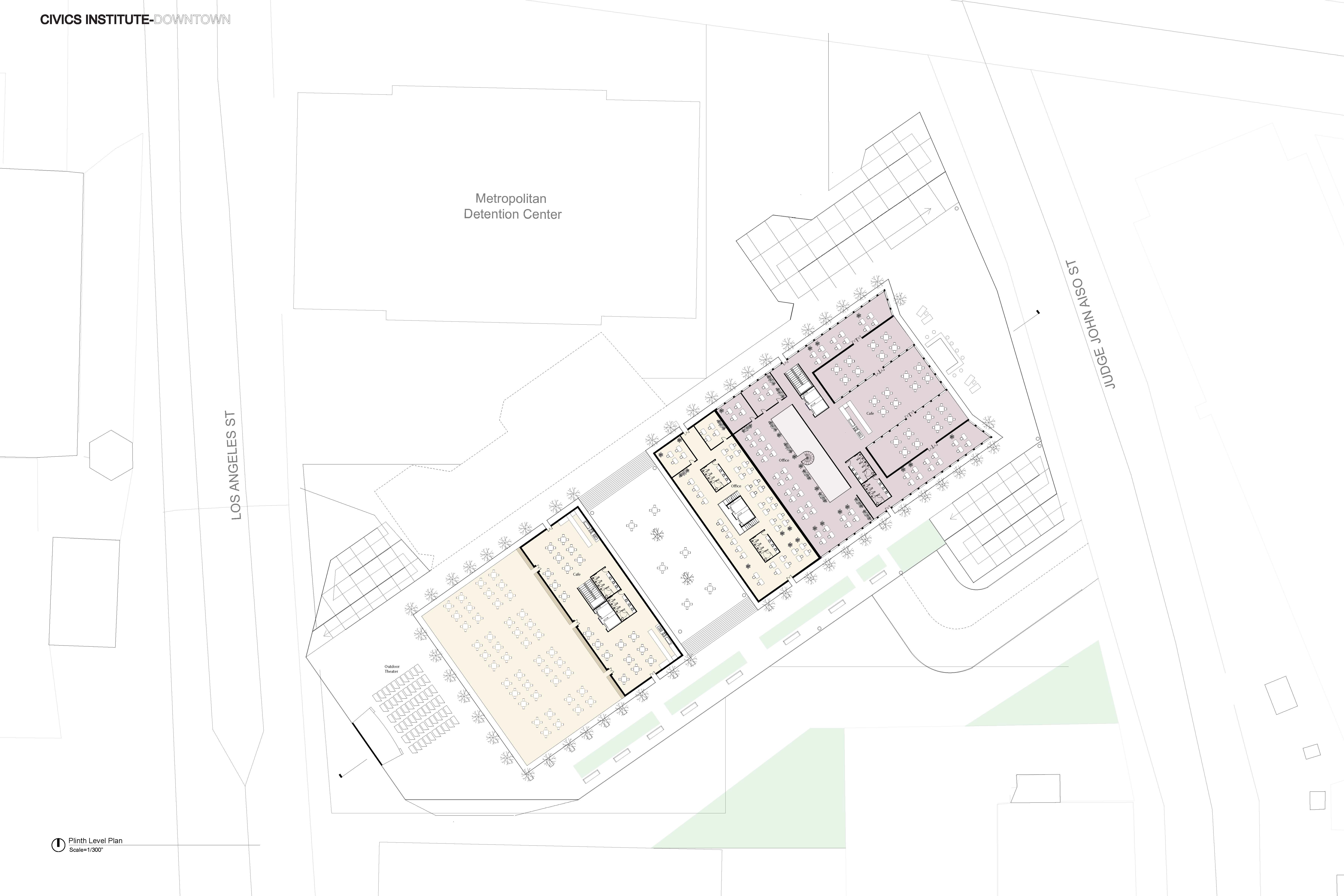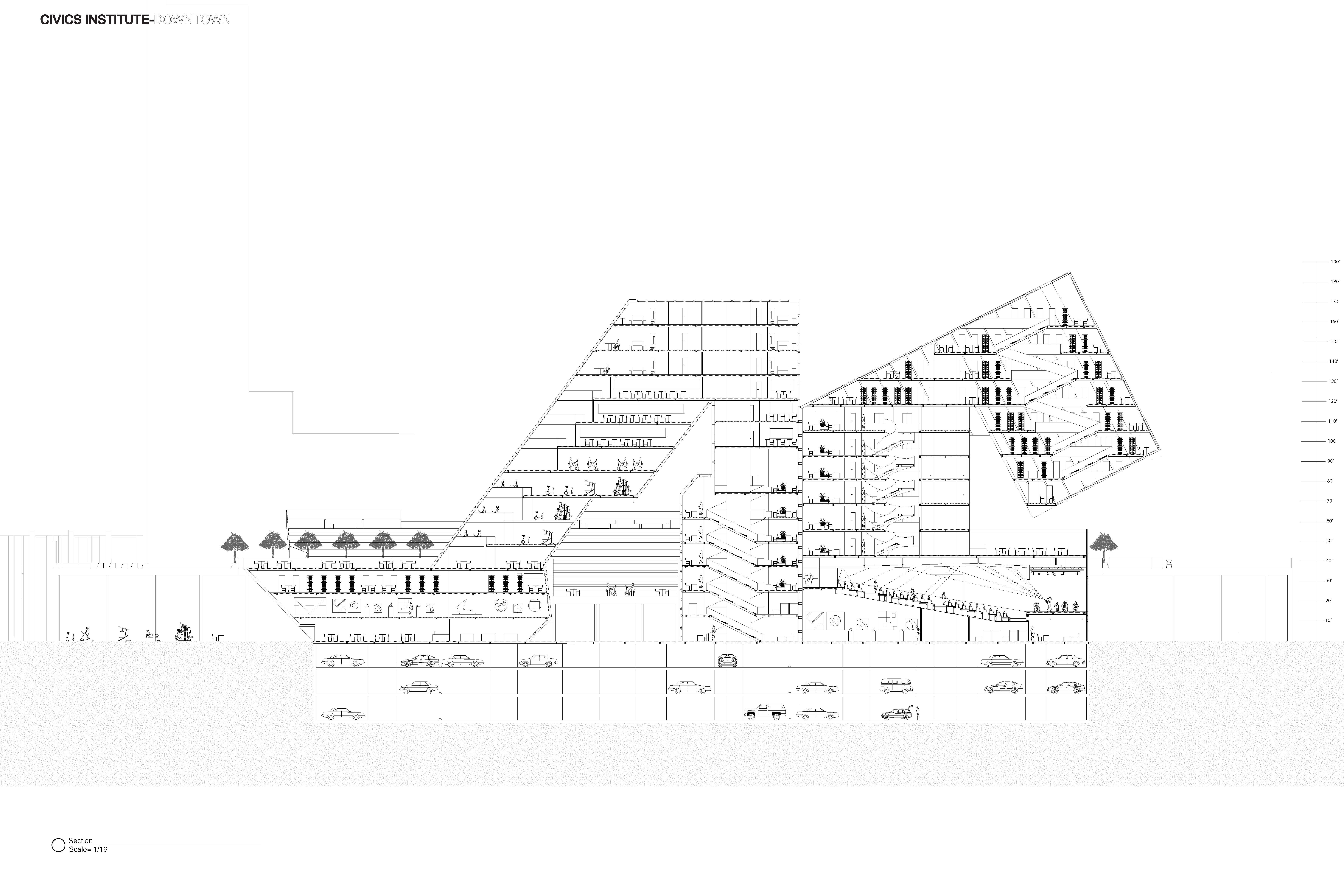 Work by M.Arch student Meruzhan Kartapetyan
---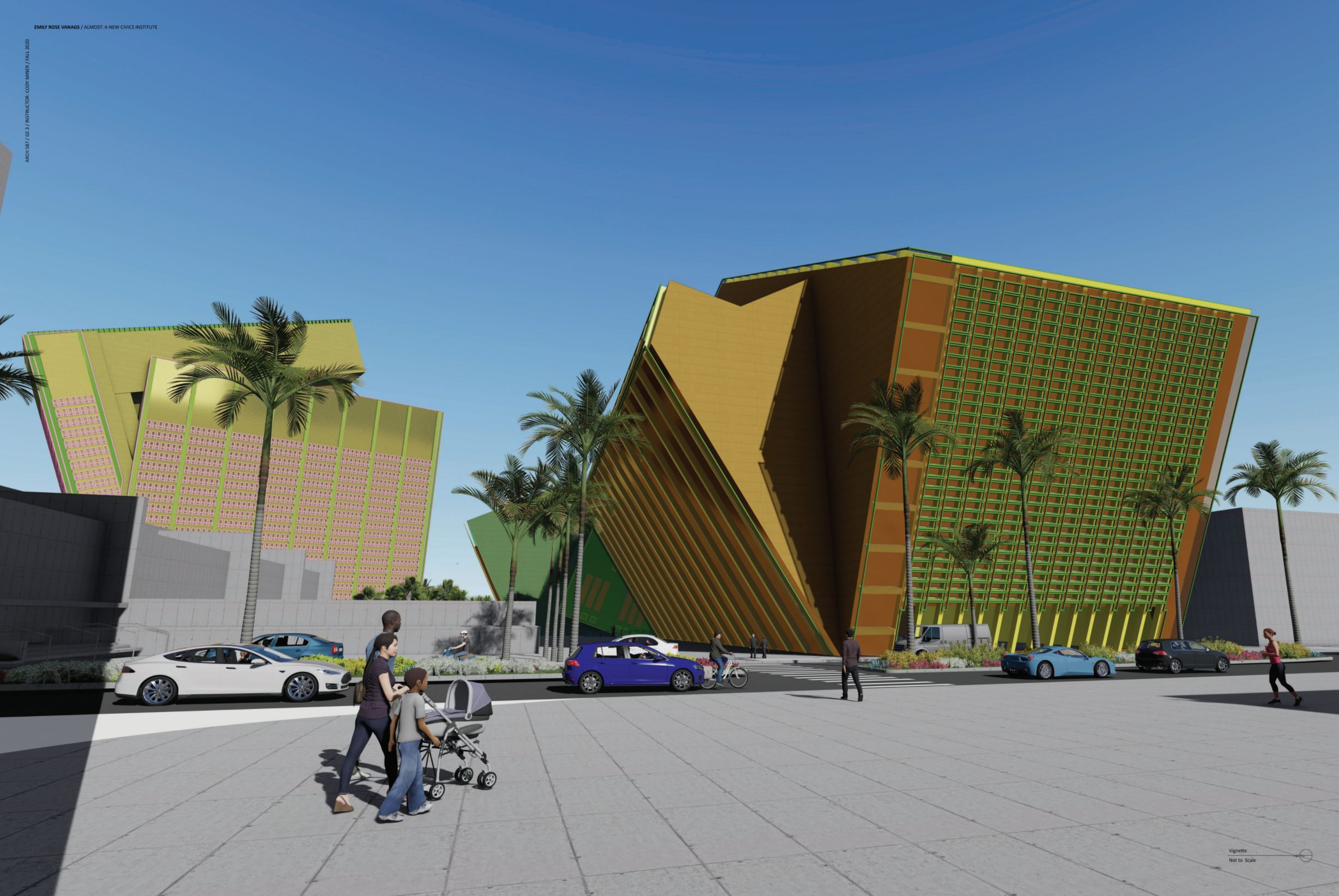 Work by M.Arch student Emily Vanags


---

Within our exploration of the new Civics Academy the students pursued several factors engaged within a comprehensive project including ground, mass, tectonics, façade articulation, interiority, and infrastructure, all while negotiating issues of context, or what does it mean for the project to be contextual. Ideas and the default form of contextualism rely heavily on the replications and reproduction of its preconceived urban existence. Should this culminate in what already exists? This element of developer friendly notion to contextualism ignores the process of reformation. Investigations in existing facades and form while be our drivers in expressing novelty and interaction with the city. Our new proposals jostle, lift and reposition in order to allow itself situated amongst its predisposed ground and proximities.

Lastly the studio focused on the types of people or personalities that inhabit the projects. Usually architectural renderings are filled with generic silhouettes with grey fill, expressing no personality. Each student explored the making of their own entourage and individual personalities in order to answer the question: Who will inhabit this project?



---
Work by M.Arch student Pan Ying
---
Catalog Description
The systemic understanding of architecture is broadened through examination of the architectural object as a microcosm of an ever-expanding context, of a community or city as re-cycled. Building is introduced as infrastructure and infrastructure as intervention within ecology, land- and urban-scape, site, and territory.