REWORK ︎ GRADUATE STUDIO 2: LIVING ORGANIZATIONS
---
ARCH 584
Spring 2021 ︎
Los Angeles


Instructors
Jordana Maisie Goot
---
---

This studio is positioned in relation to a growing housing, climate change and public health crisis. Plagued by COVID 19; changes in work / life balance are key, as is the need for urban dwelling to consider "resilience" in reframing how housing is conceived.


---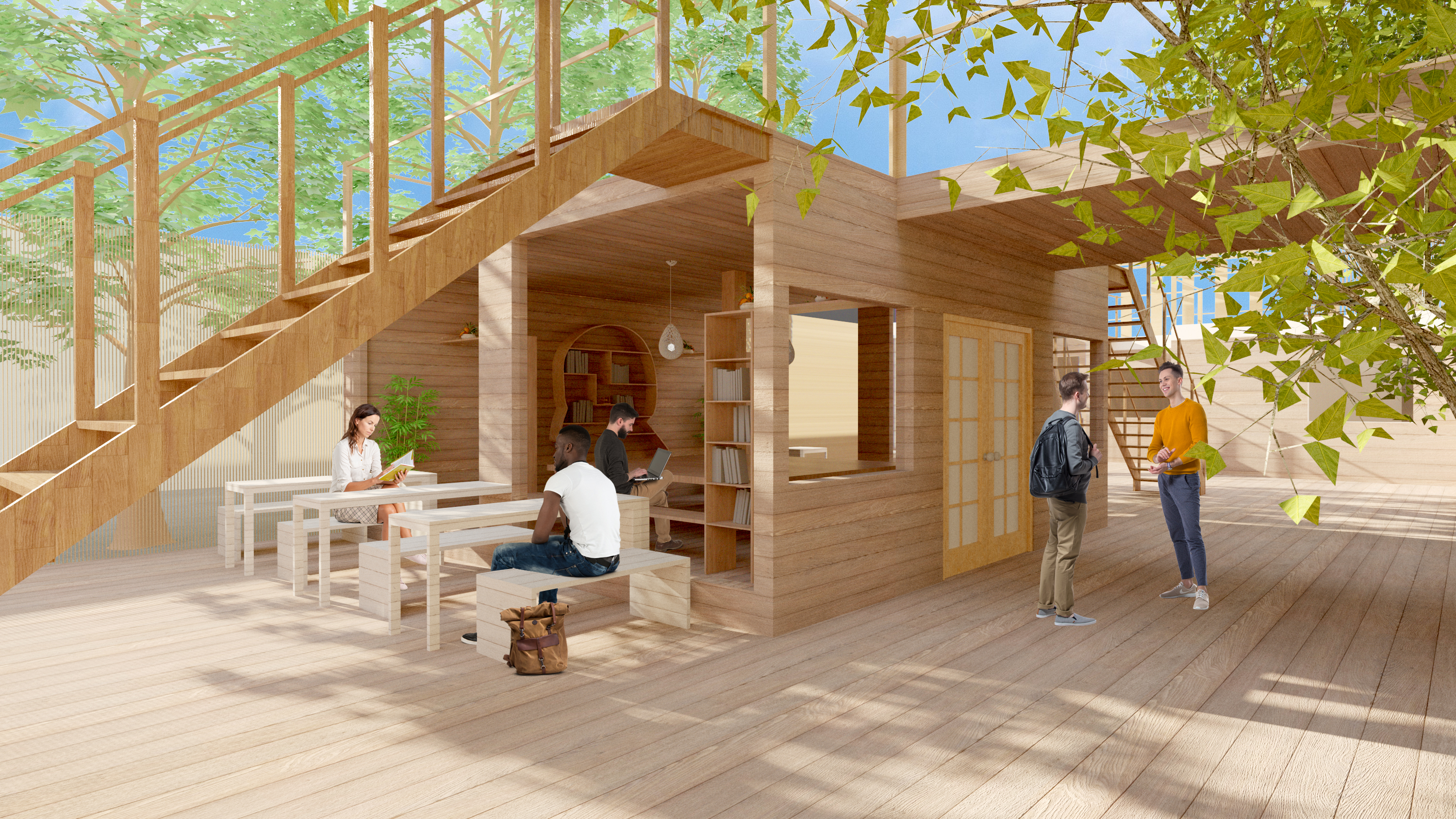 ---

The program for this studio is a high-density low-rise housing project. The precise use, organization and function of this housing development is a key question. What is the broader community role of housing development? In an age where housing triples as office, day care, school, how does the architecture (exterior, interior, materials, light) facilitate and sponsor the exchange between individual, groups and ideas of knowledge? What is the social role of housing development and how can the design catalyze and intensify community engagement (or not)?



---


Work by B.Arch Student Kimheng Te


---
Catalog Description
Students are exposed to increasing complexity in architectural space through mining the conceptual organizing logics of design via cumulative exploration of modules and units. Programming, contextual and environmental prompts, regulating principles, circulation and urban networks, and systems of assembly become formative drivers through an investigation of housing (habits, habitats, and inhabitations).