HIGH | LOW ADU : Architecture towards a more equitable Los Angeles ︎ Studio 8
---
ARCH 402
Spring 2021 ︎
Los Angeles


Instructors
Jeanine Centuori

---

Work by B.Arch Student: Alexandra Terrones


---

This studio finds opportunities for design, social outreach, and entrepreneurialism within the context of the recently enacted Accessory Dwelling Unit [ADU] laws at the state and local levels. This wave of legislation aims to provide additional housing in backyards and other unused areas of real estate within the city. These laws have inadvertently created a flurry of businesses aiming to capitalize on this new marketplace. Students scrutinize this area of the market, and devise methods for strong design to be married to a smart business strategy. This studio engages the extremes of high-design with do-it-yourself [DIY] culture. Adopting the mantra Good Design is a Democratic Right, students apply their design skills to the everyday problem of the housing crisis in Los Angeles. Within this context, students strive to find a unique design strategy that would have market appeal.


---


Work by B.Arch students Hillary Lu


---

The semester culminates with the design of a highly-detailed ADU that is the product of an imaginary company. The vision for the company entails an architecturally complete ADU along with a communication plan to its clientele. The vision for the company includes a detailed design for creating small architectural structures as off-site prefabricated units, or as uniquely built onsite by clients. All projects include detailed user/construction manuals outlining how clients install or build the structures. Working within the current Zoning and Building Codes, this highly realistic project brings architectural vision to bear on solutions that address our need for alternative housing concepts.

Precedent designs inform design ideation. ADU designs articulate Site Strategies, Construction Methods, Performance, and User Engagement. Detailed drawings, physical models, and construction details serve as vehicles for design. The studio culminates with an Owner's Manual that outlines options for clients, as well as instructions for installation or Do-It-Yourself Construction.



---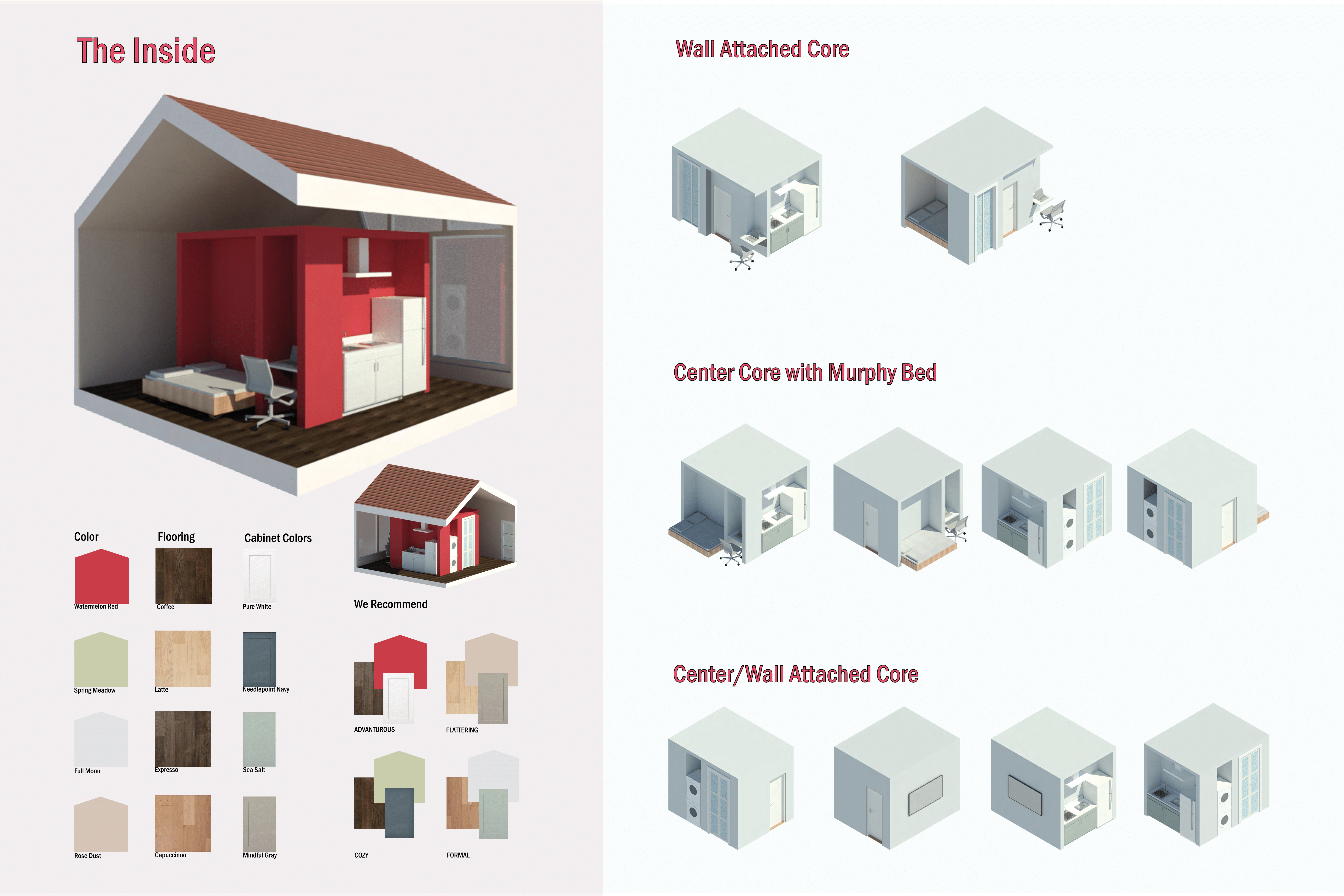 Work by B.Arch Student Nevrik Navasartian


---
Catalog Description
This Topic Studio explores and tests architectural design as it relates to one or more issues relevant to contemporary architectural discourse.