The Geological Atlas of Built Los Angeles ︎ Studio 8
---
ARCH 402
Spring 2021 ︎
Los Angeles


Instructors
Joshua G. Stein



---

Work by B.Arch Student: Lizbet Romero


---

To assemble the Geological Atlas of Built Los Angeles, each student selected one material within the region's construction industry and traced its history in both time and space, revealing the impacts of extraction and production globally as well as locally, in LA's Sun Valley neighborhood.


---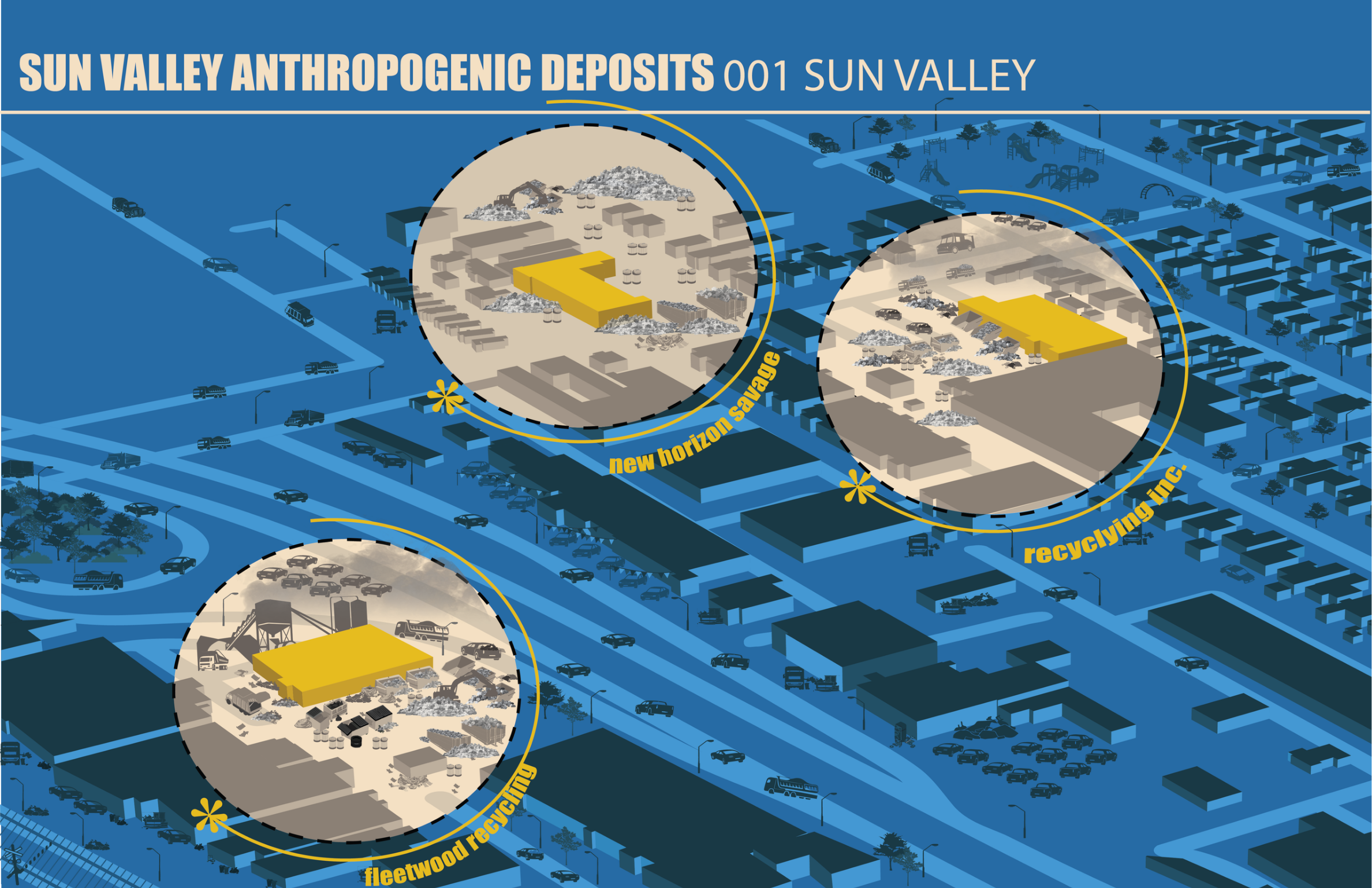 Work by B.Arch student Kimberly Molina


---

The Geological Atlas of Built Los Angeles reimagines the metropolis as a continuous geological landscape that traces material lines to suture together the city with sites and populations it has historically attempted to push outside its identity. By mapping the mineralogical and geological connections between Los Angeles and its hinterlands, the Atlas documents not only the sources of our construction materials, but also the sources of urban inequities between marginalized communities in "forgotten" zones and the larger metropolis.



---

Work by B.Arch students David Martinez


---

Through an in-depth investigation of the relationship between the San Fernando Valley neighborhood of Sun Valley and Los Angeles at large, this research develops an understanding of the alignment between social and mineralogical inequity. The speculative proposals offer provocations towards a post-extraction future for Los Angeles while attempting to mitigate the detrimental effects of the construction industry on the local communities of Sun Valley.



---


Work by B.Arch Student Nazaret Khobiarian


---
Catalog Description
This Topic Studio explores and tests architectural design as it relates to one or more issues relevant to contemporary architectural discourse.