The Commodification of Shade / The Death of the Author ︎ Degree Project Studio
---
ARCH 431
Spring 2021 ︎
Los Angeles


Instructors
Ewan Branda
---


Work by B.Arch student Josue Perez


---

This studio addressed three pressing contemporary problems: artificial intelligence and its effects on authorship, the outdoor classroom, and shade as a human right. Today's intelligent algorithms are sometimes called "intuition machines." Deep learning, for example, simulates human creative thought by compiling experience from data and then hallucinating new possible realities. The parallels to design are obvious, since all design authorship can be seen as the intuitive production of plausible yet fictitious realities through the making of controlled hallucinations. While the consequences of these methods in architecture are yet to be determined, we can be certain that they will irreversibly change how we view authorship.



---

Work by B.Arch student Rita Midourian


---

The studio asked how so-called intelligent software can help us at the beginning of a design problem. We started with a generative algorithm based on heuristic search and architectural diagrams, then introduced the more recent technique of Neural Style Transfer to augment those results. In so doing, we asserted the recent shift in the role of the computer from tool to collaborator: a tool extends, augments, and amplifies our latent human capabilities, while a collaborator provides original, insightful, and unpredictable proposals that lie outside our expectations.


---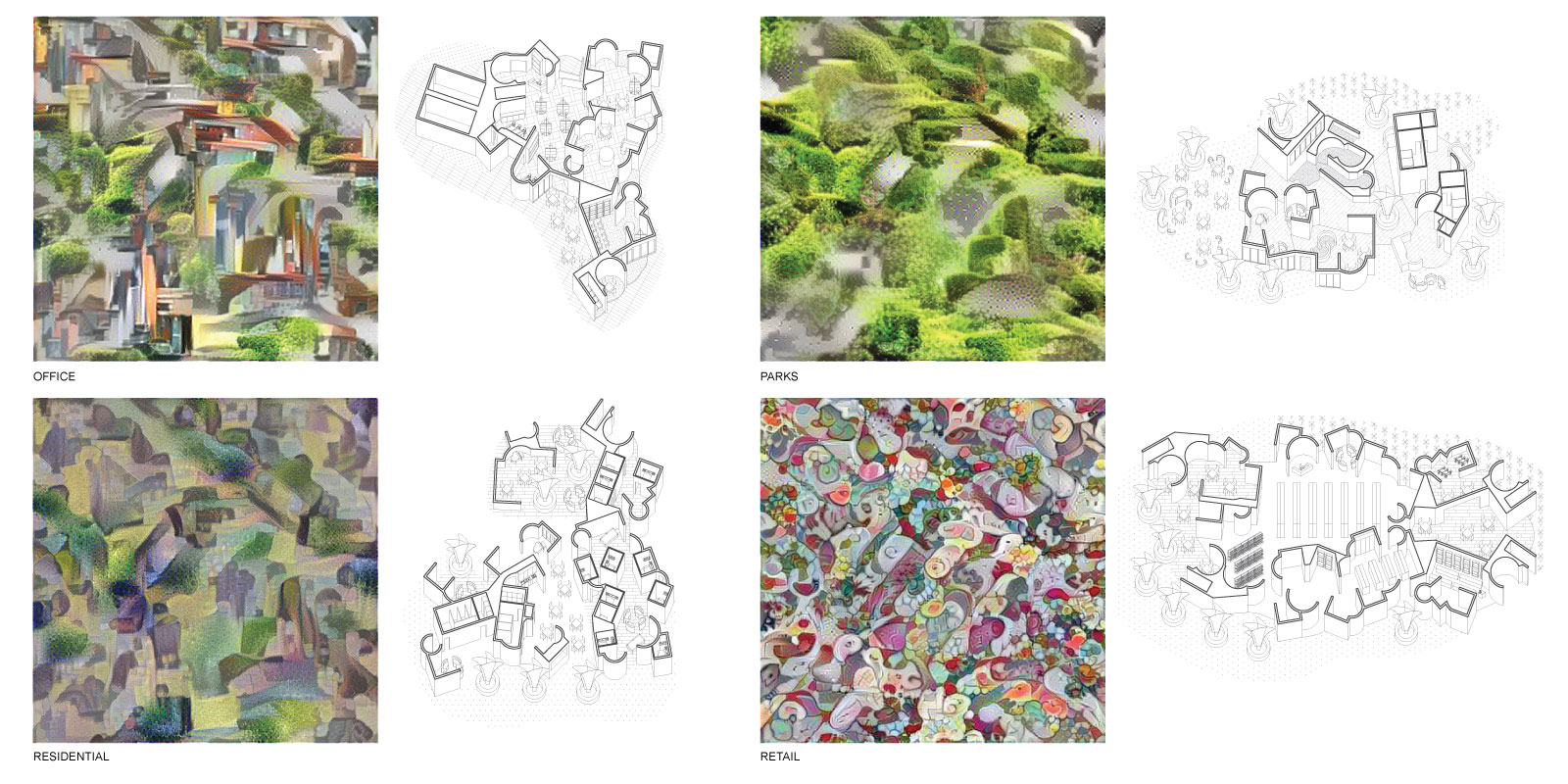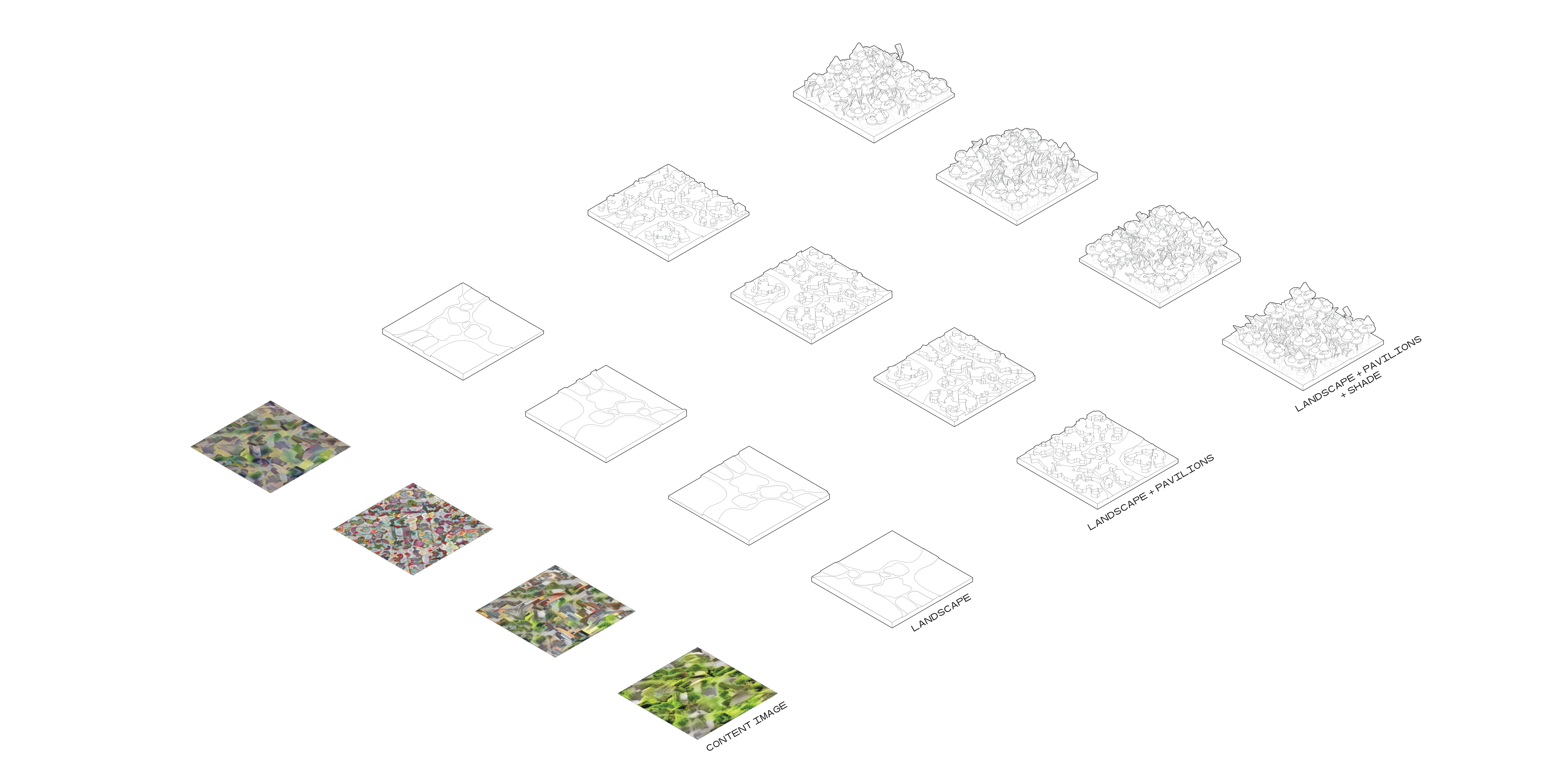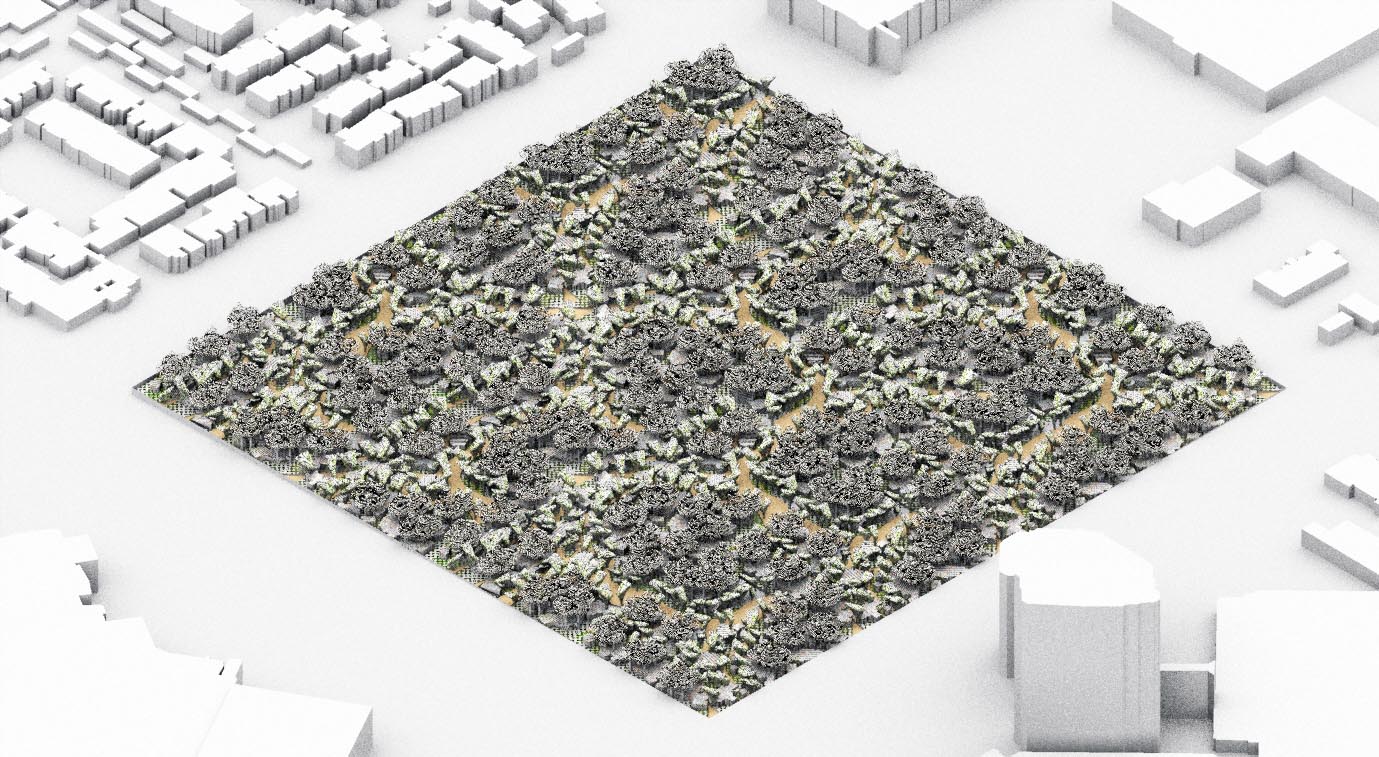 Work by B.Arch student Raphael Capitulo


---
Catalog Description
Through a rigorous level of clearly resolved work, students must demonstrate the application of theoretical research and positioning, plus the ability to integrate site, program, and other design issues in a self-initiated architectural design project incorporating a high degree of critical thinking, skill, and craft.