La Bodega 2 del Barrio
︎ Studio Six
---
ARCH 384
Spring 2020 ︎
San Diego


Instructor
Hector M Perez



---

Work by B.Arch student Arturo Vilchis


---

Scientist project that by 2030 the full adoption and massive deployment of electric self-driving vehicles will significantly decrease vehicular traffic on our highways and streets. Some of the most significant impacts foreseen include; 1- a substantial reduction of individual car ownership, 2- a proliferation of rideshare membership apps and 3- an increase of ridership of existing public transportation systems.

Foreseeing these positive environmental impacts of this new transportation paradigm shift, this project also assumes that Caltrans will reallocate two southbound lanes of the 5 Freeway for a linear urban forest and sporadic urban parks for communities (like Barrio Logan) that flank the freeway.



---

Work by B.Arch student Jane Dinh


---

Project Description

The purpose of this Project Assignment is primarily to Design a Mixed-use Neighborhood Cultural Hub for Barrio Logan that replaces the recently displaced La Bodega Art Gallery. The new 'La Bodega 2 del Barrio' will include a large enclosure to serve as Art Gallery / Event Space, a mixture of medium scale flexible spaces for weekly pop-up Flea Market, 10 to 20 Micro Live-Work artist studios and open-air spaces for Community Leisure and Children Playground in the Heart of Barrio Logan.

This Neighborhood Hub is meant to compliment and augment the vibrant cultural spirit that defines Barrio Logan (a California Cultural District) and is most evident by the recent re-ignition of Logan Avenue.

Complimenting the Cultural and Environmental content of this project, the students will focus their architectural investigations on Building Tectonics: the structure, material assemblages of skin, as well as passive and mechanical systems that are crucial to architecture. The resulting projects will ultimately explore the intersection of building tectonics and their relationship to social, cultural, environmental, urbanistic and artistic contexts.



---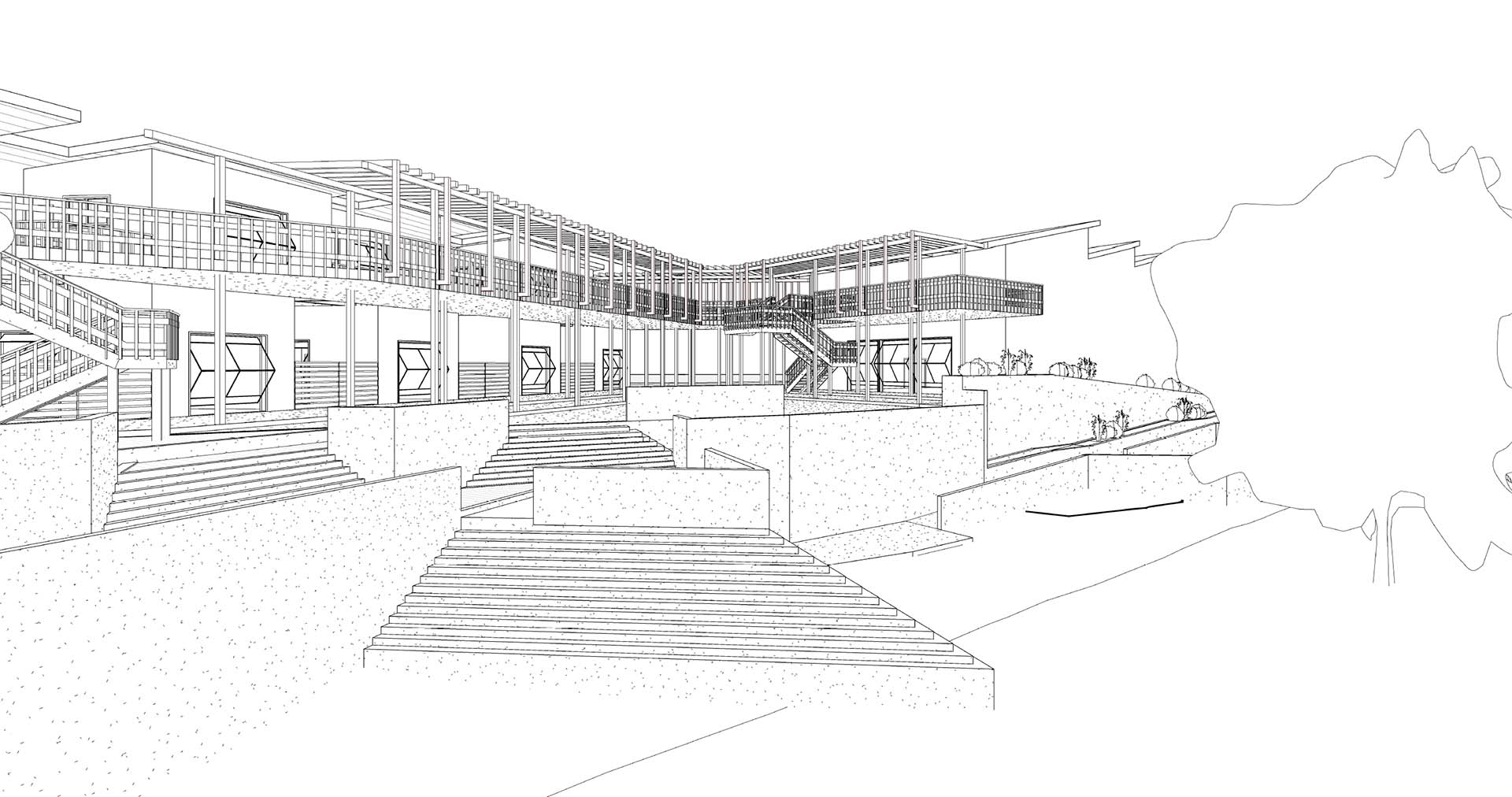 Work by B.Arch student David Shamshoian


---
Catalog Description
Structure, technology, building systems, and codes are explored as design-determinants, space makers, and form-givers in this synthesis studio. Building typologies, long span structural systems, environmental systems, and electronic media are analyzed as they relate to design development.