Natural Tendencies ︎ Studio Two
---
ARCH 183
Spring 2020 ︎
Los Angeles


Instructors
Carmelia Chiang
Eric Giragosian
Erin Wright
Patrick Geske


---

Work by B.Arch Student: Solaiman Elkhereji


---
It is the intention of Studio Two to develop within its students an appreciation for architecture as a medium capable of engaging and responding to multiple scales of inhabitation. The fragment and the whole are to be understood as equal parts in the architectural proposal and that opportunities for design lie within the
coordination of systems that tether together scales of occupation.


---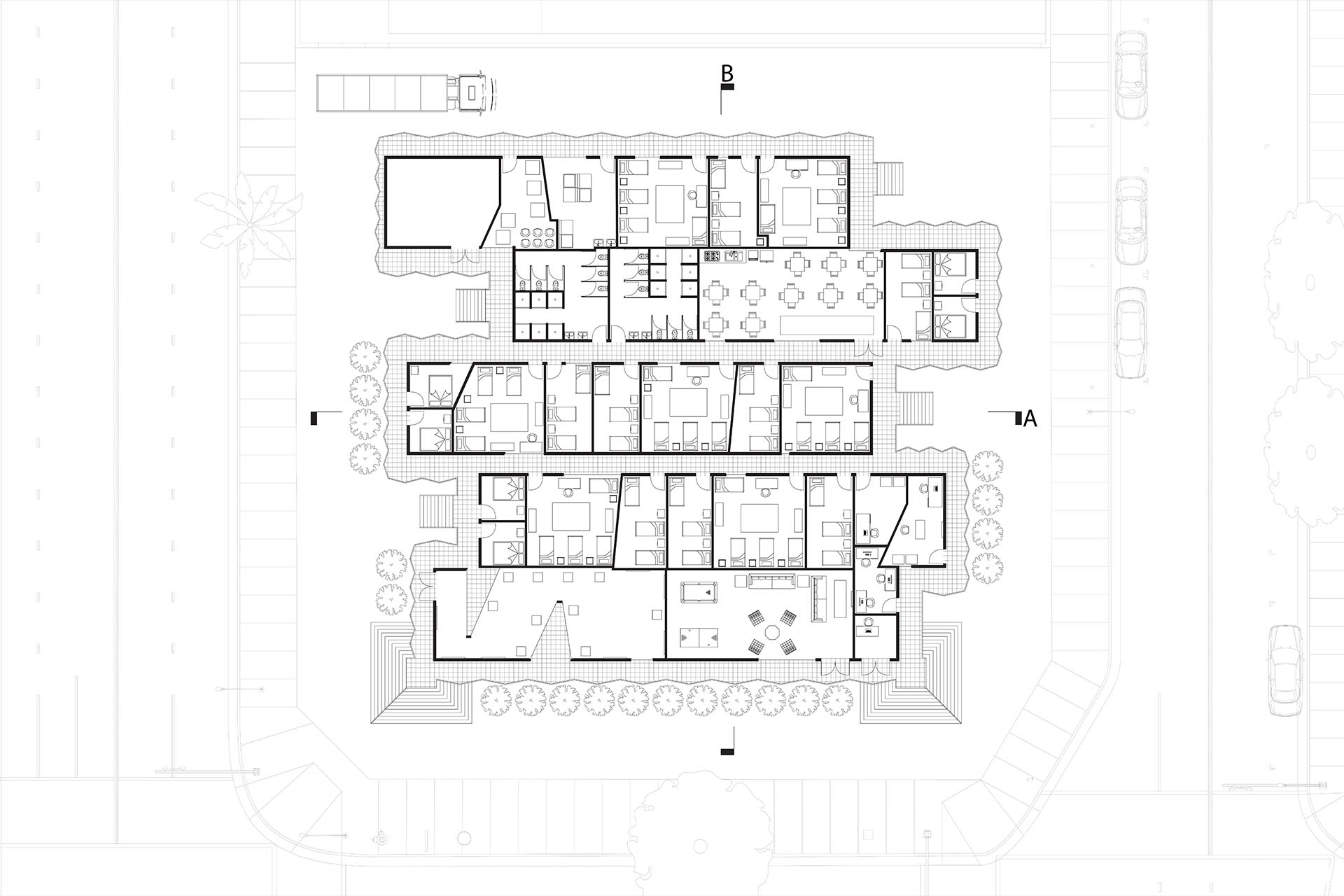 ---
Tectonics was the primary lens for developing an understanding additional layers of architecture. Tectonics is to be defined as 'of or relating to building or construction'. In other words, how buildings are made and what they are made of. Within the discipline of architecture, tectonics should be understood to mean the way that the elements of a building come together in support of a spatial, formal, and/or aesthetic agenda. While Studio Two students were not expected to specify specific materials or systems of construction, they were expected to demonstrate an understanding that architectural form is not monolithic, but rather, is the synthesis of multiple interdependent parts. Through the design and editing of their tectonic systems, students will be prompted to make decisions regarding the qualitative nature of their inhabitable spaces: above vs. below, perimeter vs. interior, solid vs. void, poche vs. non-poche, etc. The project was sited within an urban context easily accessible to the students – successful building proposals were calibrated with organizational and programmatic concerns with latent site contexts and atmospheres.
---
---


Work by B.Arch Student: Zach Jawharjian


---
Catalog Description
The relationship of architecture to the body is developed further with an exploration of essential architectural principles as they relate to a fundamental understanding of natural elements and human tendencies. Projects introduce scale, enclosure, architectural elements, spatial expression, and program as form givers. An emphasis is placed on section, three-dimensional modeling, and orthographic documentation and writing.