Principles & Process ︎ Studio One
---
ARCH 182
Fall 2019 ︎
Los Angeles


Instructors
Aaron Gensler
Baily Shugart (ID)
Cody Miner
John Going


---
The aim of Studio One is three-fold: 1. to introduce students to the discipline of architecture, 2. To provide a technical, conceptual, and ethical foundation for approaching architectural issues, and 3. to synthesize a collaborative studio environment that promotes synergy and provokes dialogue amongst students and faculty alike.
---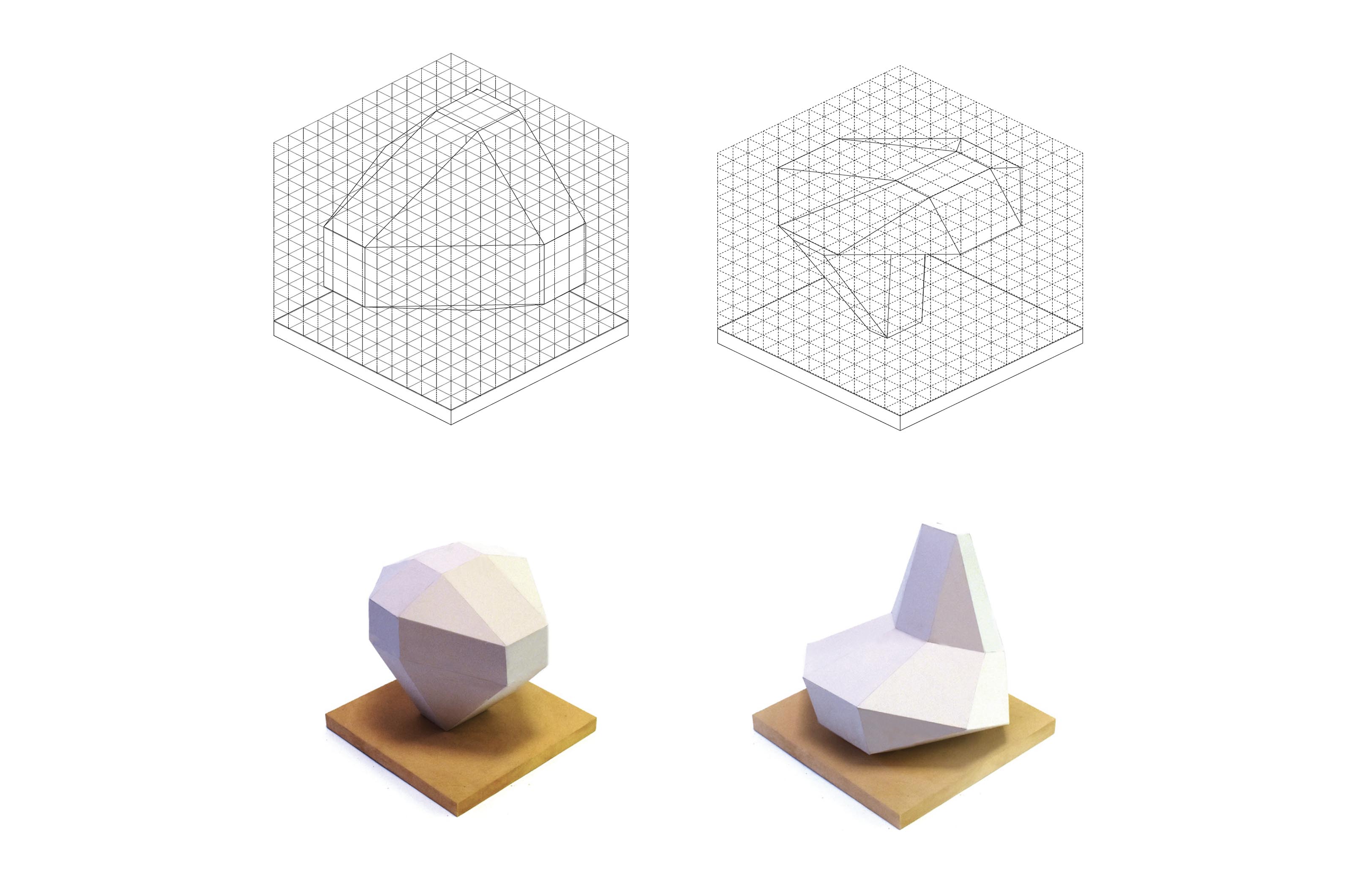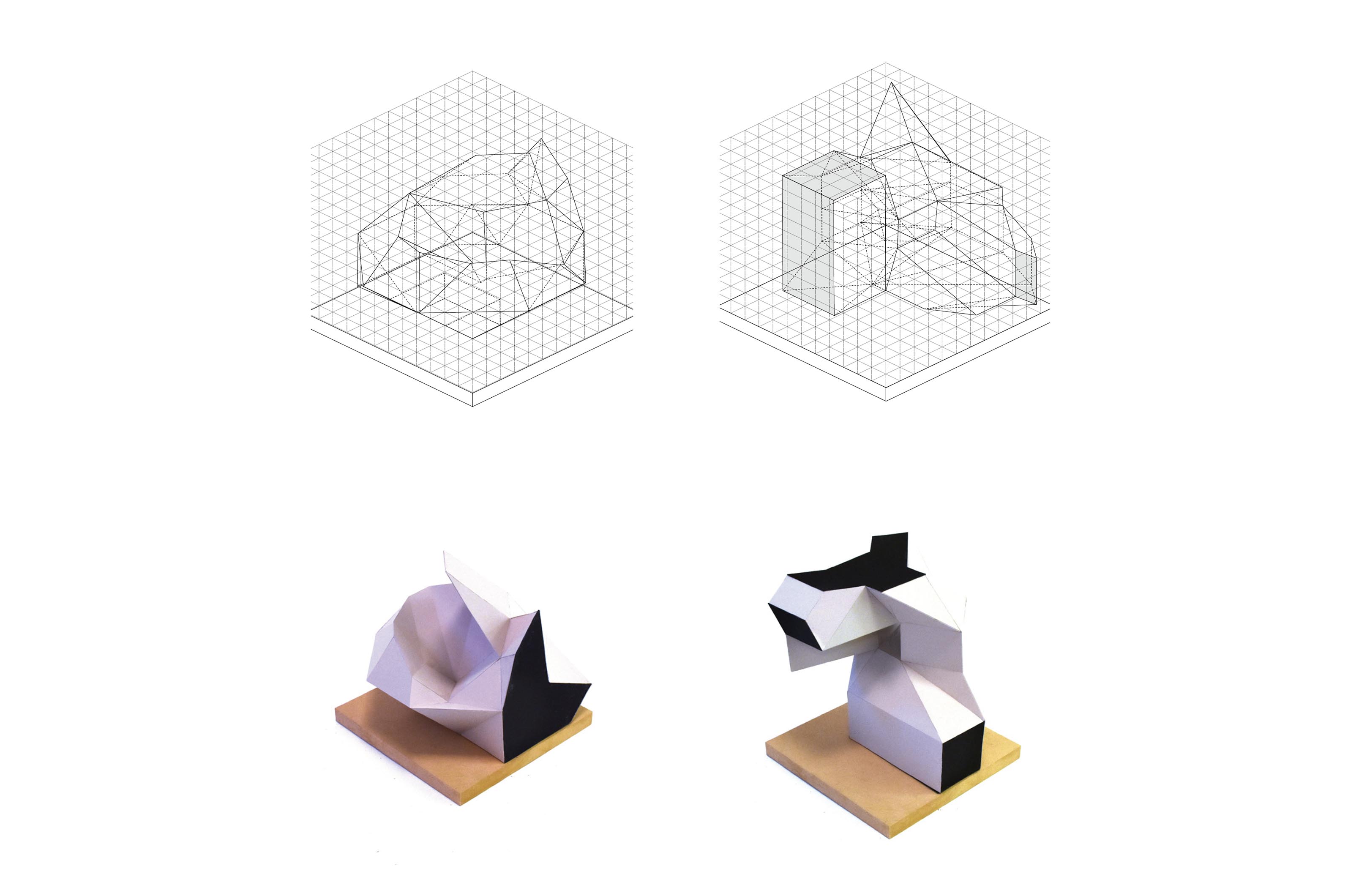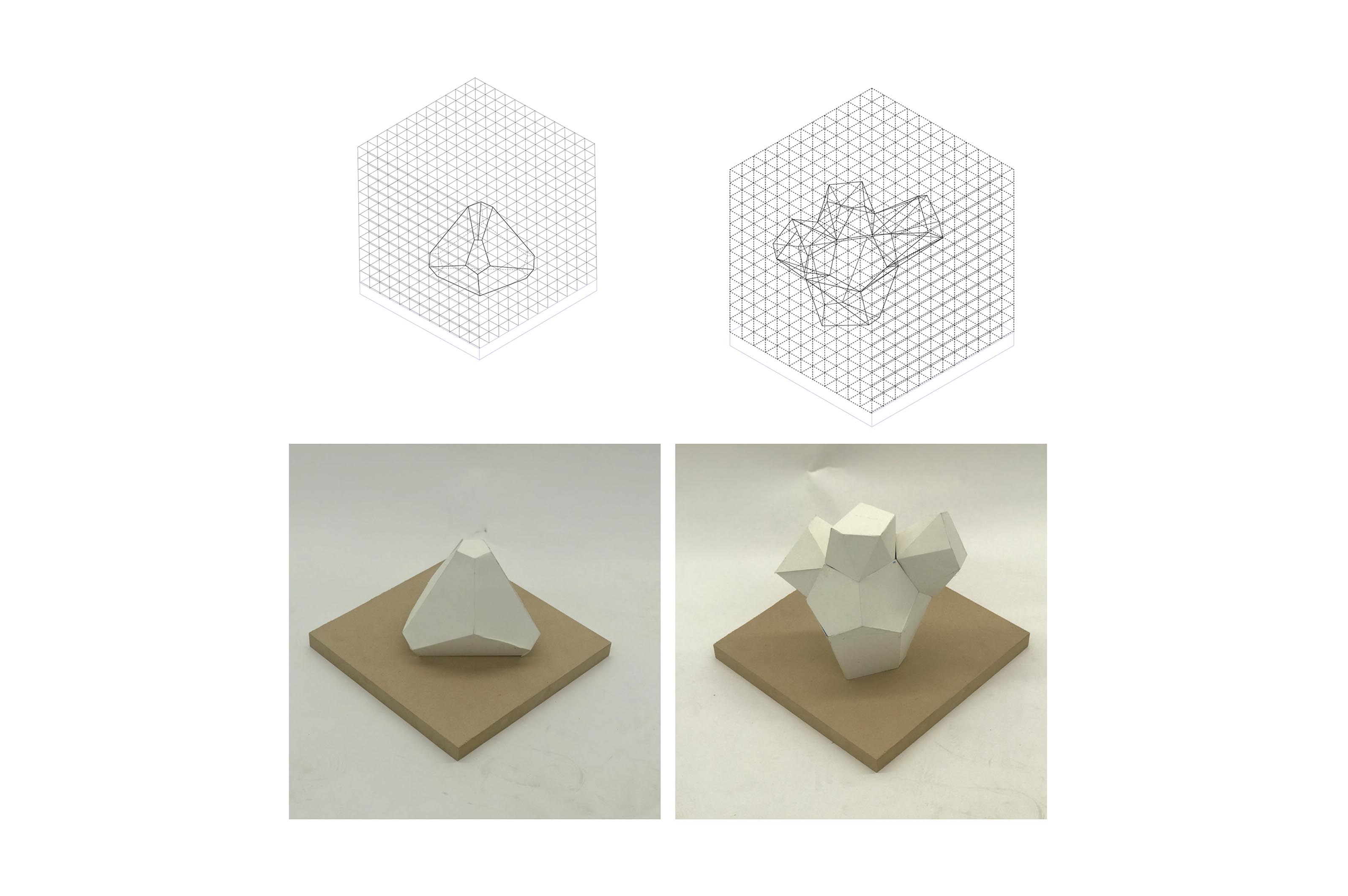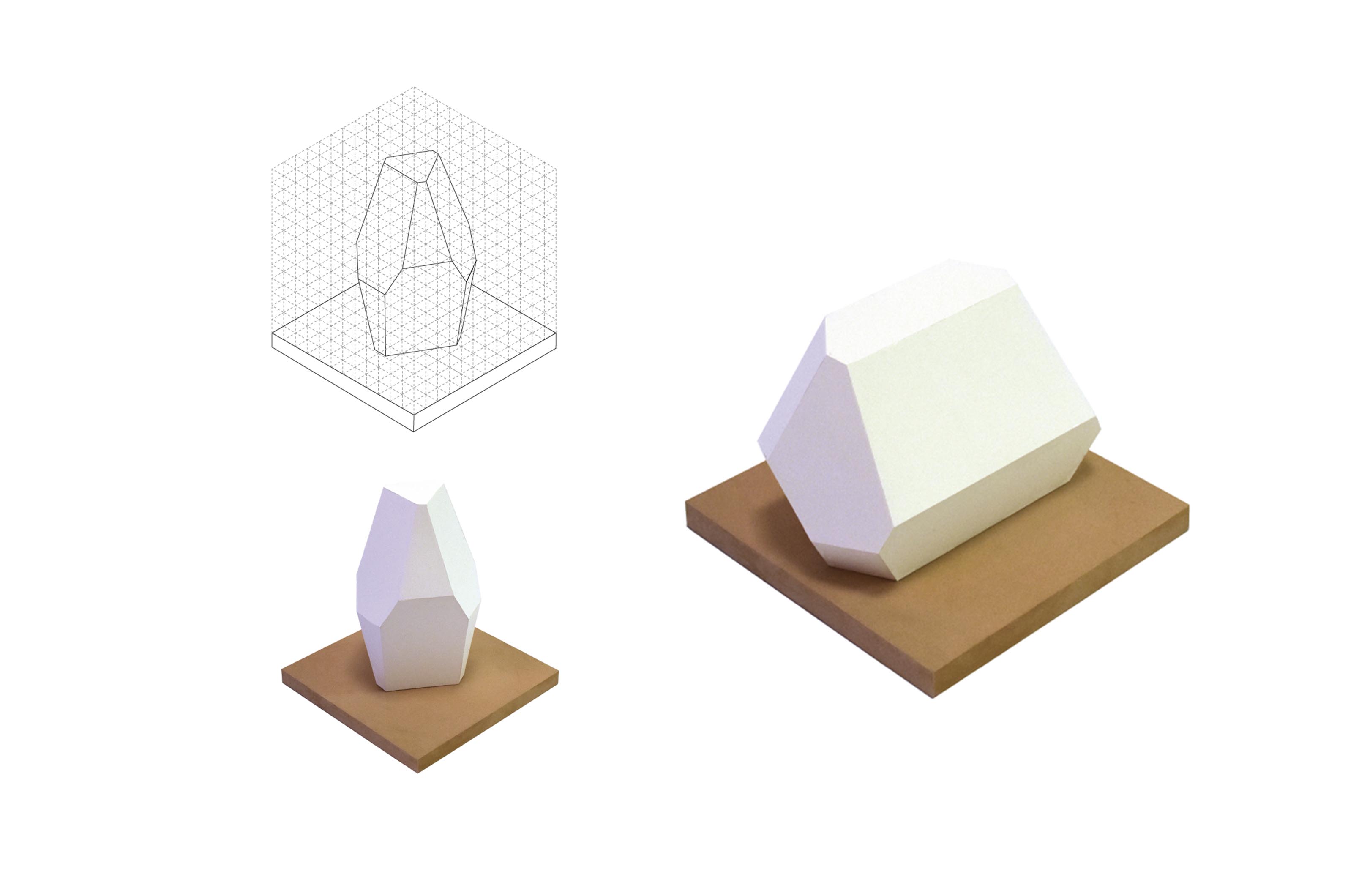 ---

This studio understands architecture as a collective body of knowledge, a discipline with discrete techniques, histories, and theories that through their dialogue with one another provide a framework for generating and evaluating architectural work. Outcomes derived from the discipline of architecture respond to a wide range of social, cultural, and political conditions and are manifested in the form of buildings, drawings, writings, and other mediums. Studio One engaged the discipline of architecture in two phases. The first phase, which was completed by midterm, was understood as a disciplinary exercise that aimed to develop form-making intelligence and representational expertise. The second phase, which went from midterm until the final, applied the disciplinary intelligence derived from the first phase to a cultural condition in the form of an integrative building design.


---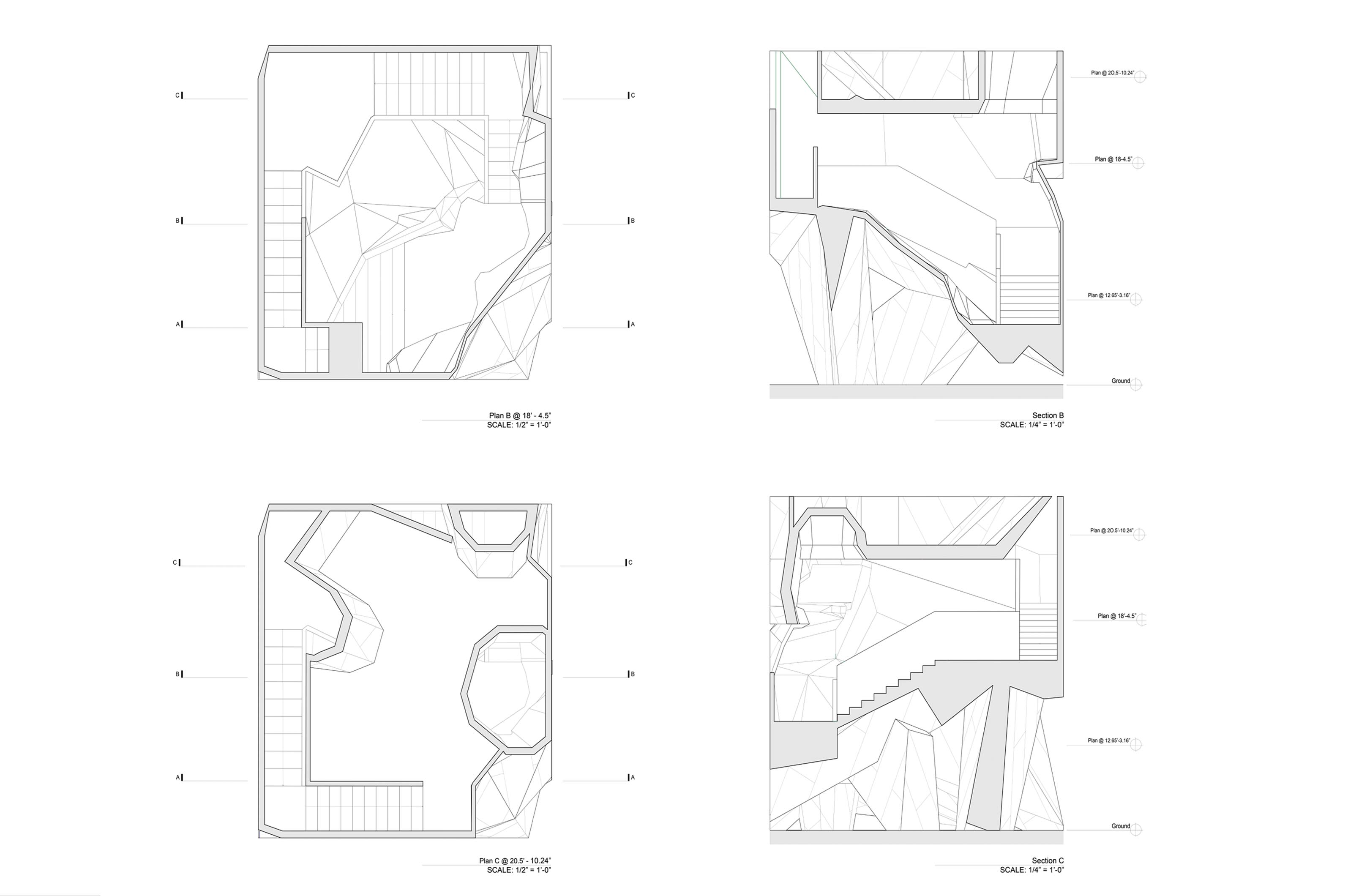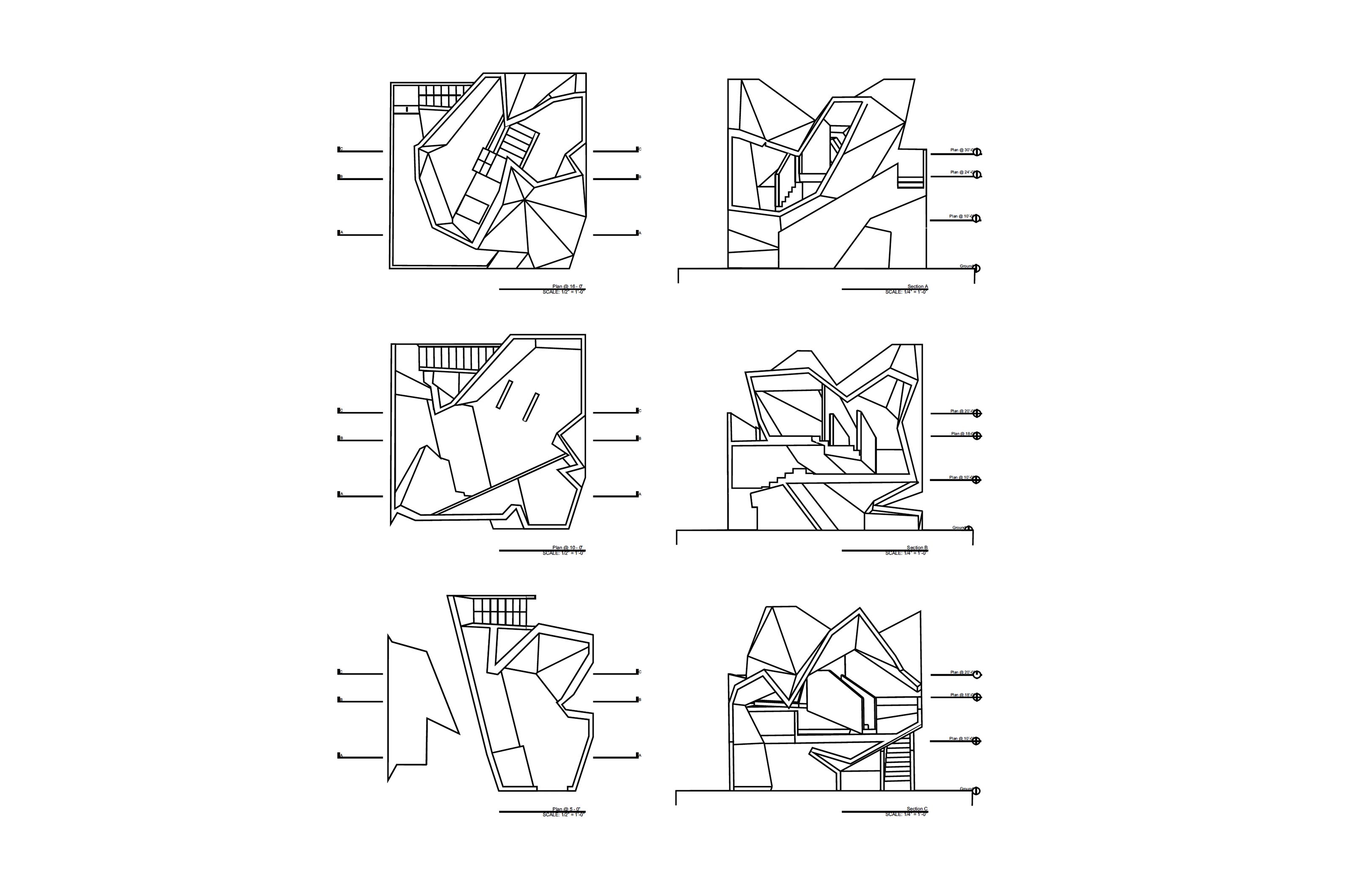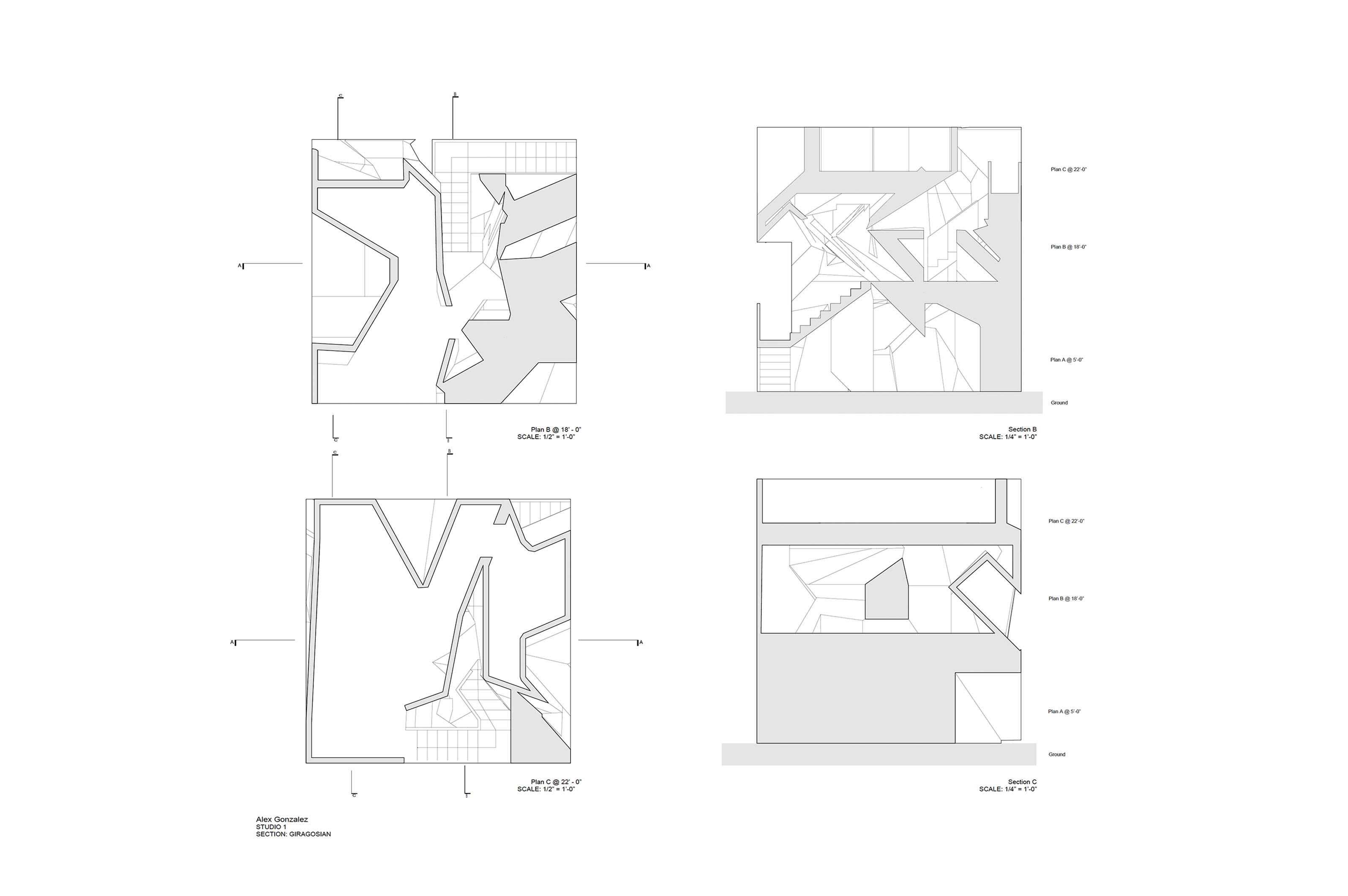 ---

Additionally, this studio approached the practice of architecture as an activity that can be improved upon over time by refining one's skills. Skills require a deep understanding and mastery of techniques that allow one to execute a difficult task well – techniques must be 'practiced' constantly and repeatedly before they translate into skill. The first phase of the semester was iterative in nature. The faculty introduced techniques and then ask students to repeat those techniques in various ways with the ambition of developing a deepened conceptual understanding and technical skills.


---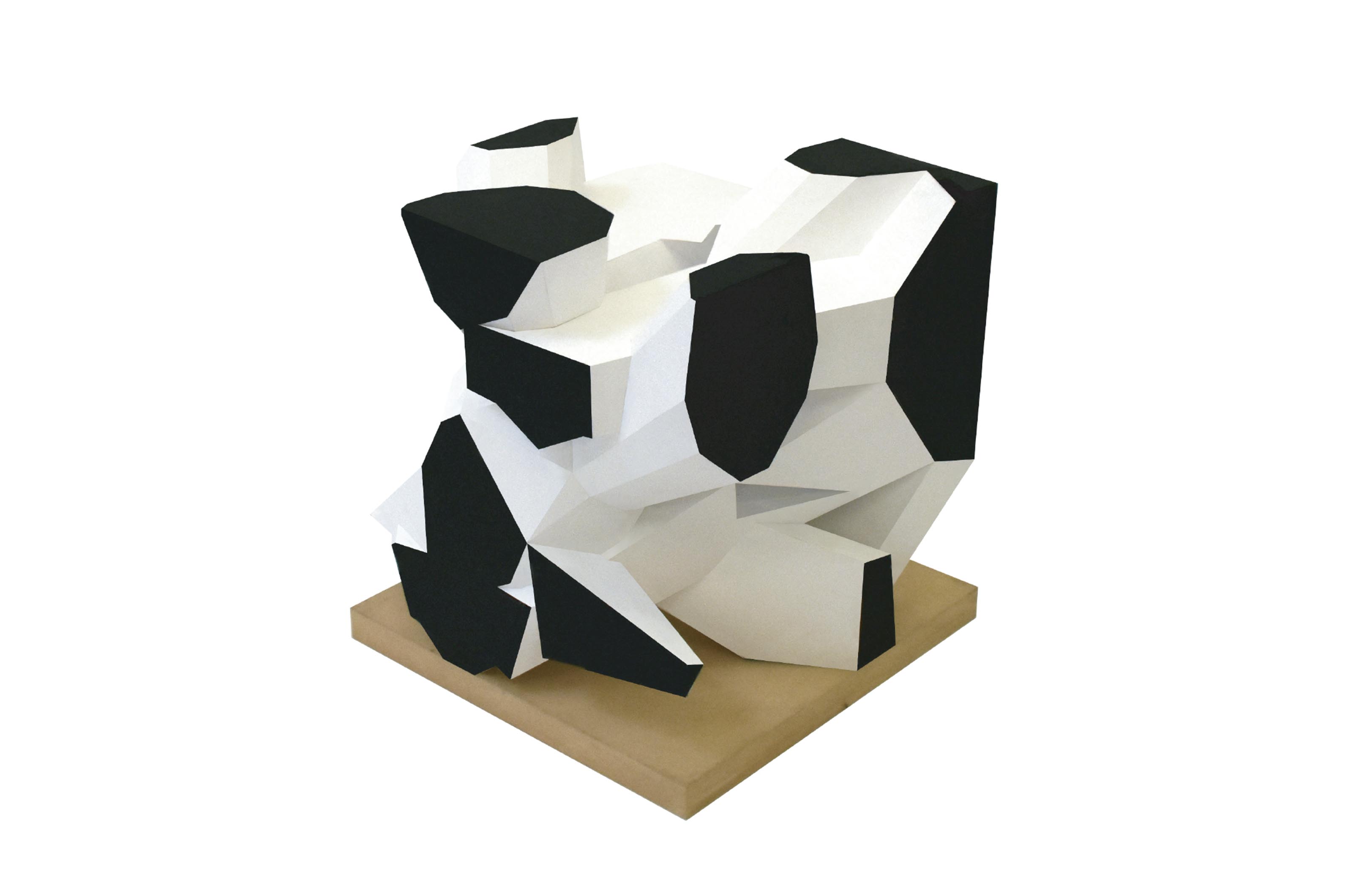 ---
Catalog Description
Studio One, Principles + Processes, provides a technical, conceptual, and ethical foundation for approaching architectural issues. Students learn fundamental skills for generating, representing, and archiving three-dimensional form with precision and clarity using a wide range of tools. Students are introduced to fundamental media used to generate, produce, and represent three-dimensional form and space. Qualitative issues surrounding mass, space, and circulation are foregrounded in the production of a 1,000 square foot building proposal.