Mobile SHELTERING VEHICLES + Recombinant TRANSITIONAL HOUSING ︎ Studio 8
---
ARCH 402
Spring 2021 ︎
San Diego


Instructors
Hector M Perez



---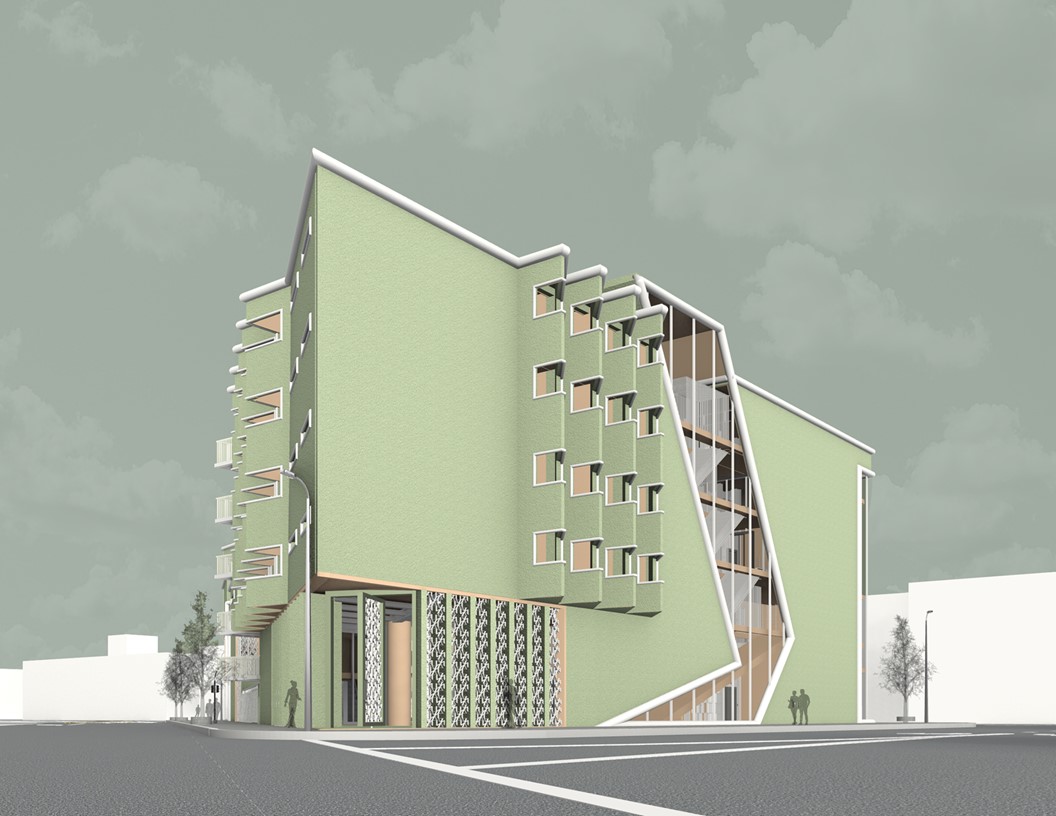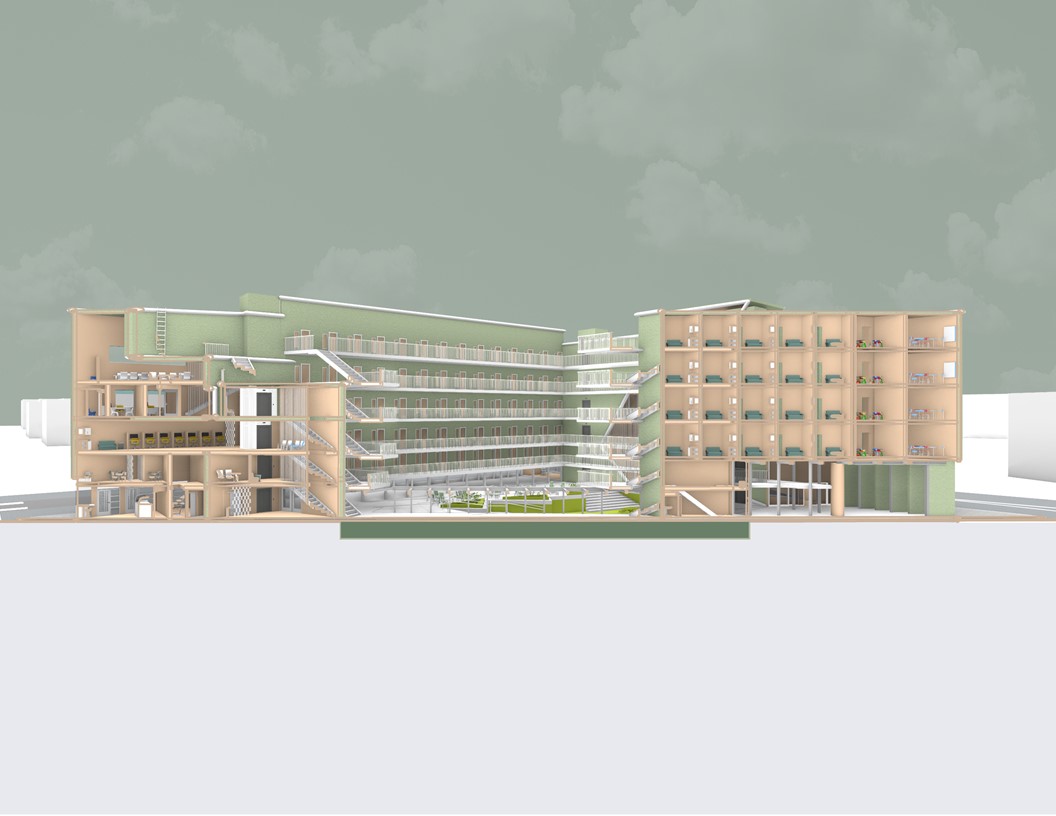 Work by B.Arch Student: Marwa Saeed


---

HOMELESSNESS: Project 1- Individual sheltering vehicle: Many Homeless Individuals move around the city carrying with them all their belongings in some sort of cart. This project is meant to explore the design potential of these SHELTERING VEHICLES Project 2- RECOMBINANT Transitional Housing+: this project focuses on the Design and Reorganization of the typical Transitional Housing and Services Complex on a triangular urban lot at the dynamic intersection of a Trolley station, Historical Homeless services and Barrio Logan Neighborhood


---

Work by B.Arch students Katharine Vela


---


Work by B.Arch students Kimheng Te


---

Most of us take for granted our ability to afford and fortune to live in the comforts of our homes while many less fortunate people on the fringes of society (often by unjust reasons beyond their control) are left outside to suffer the inclemency and dangers of the street. The Homeless population in San Diego has increased over the last decade and despite the many well-meaning efforts and programs to provide shelter and services to this segment of society, these efforts have always been insufficient and have left a large percentage of this marginalized people to fend for themselves in the streets. Compounded by the most recent challenges of the COVID-19 pandemic, a more pressing and urgent need has emerged to provide them with shelter, health services, substance abuse treatment, legal consultation, job training, financial assistance and ultimately transitional housing to secure reintegration. The crude reality is that the problems and challenges facing these members of our society are many and very complex.

This Studio explored alternative design solutions to resolve the many shortcomings of current housing and services for the homeless population. This studio topic is a provocation and invitation to use our collective talents in search for more creative solutions for current homeless shelters as well as alternative self-sufficient nomadic vehicles to be used by individuals that refuse to be indoors. Existing homeless shelter programs, services and mobile alternatives are fertile ground for reconceptualization of building and infrastructure and the production of this studio serves to both recognize and honor the needs of this marginalized segment of society while we attempt to contribute solutions to their complex needs.



---

z


Work by B.Arch Anashe Mirzakhanian


---
Catalog Description
This Topic Studio explores and tests architectural design as it relates to one or more issues relevant to contemporary architectural discourse.