Un-Park / Re-House ︎ Studio Five
---
ARCH 383

Fall 2019 ︎
Los Angeles
Instructors
Berenika Boberska
Patrick Geske
Louis Molina
Paulette Singley
---

Work by B.Arch student Drew Hartley


---
For the fall, 2019 Studio Five: House and Housing studio students and faculty will explore the trajectory from individual human inhabitation to dense communal living—from inside to outside, from collection to aggregation, from nesting to hatching. Both terms, nesting and hatching, offer useful double meanings for the exploration of architecture that learns from both human and community scales. As a noun nest designates "a place or specially modified structure serving as an abode of animals and especially of their immature stages" while as a verb it means "to fit compactly together or within one another" or "settle in." Hatch, similarly, works as a noun in terms of "a small door or opening" and as a verb meaning "to produce young by incubation" and "to mark (something, such as a drawing or engraving) with fine closely spaced lines." During the semester students' probe, analyze, research, draw, and question the multiple implications of nesting and hatching architecture as inherently domestic and communal design practices.

Work by B.Arch student Tara Heydar

---
The housing studio also focused on broad approaches to the design of housing into the more specific research areas that responded to the Dean's call for "Housing Plus." Each of the four instructors added a layer of conceptual inquiry to their studio that delivers a clinamen, or swerve, to the orthodoxies enumerated above. These plus signs involved the utopian vision for a Los Angeles with substantially reduced automobile ownership and use. In order to research "Innovative Housing Typologies" and to advocate for the policy, procedural and regulatory reforms, un-parking the city and replacing it with human inhabitation becomes the focus of this semester.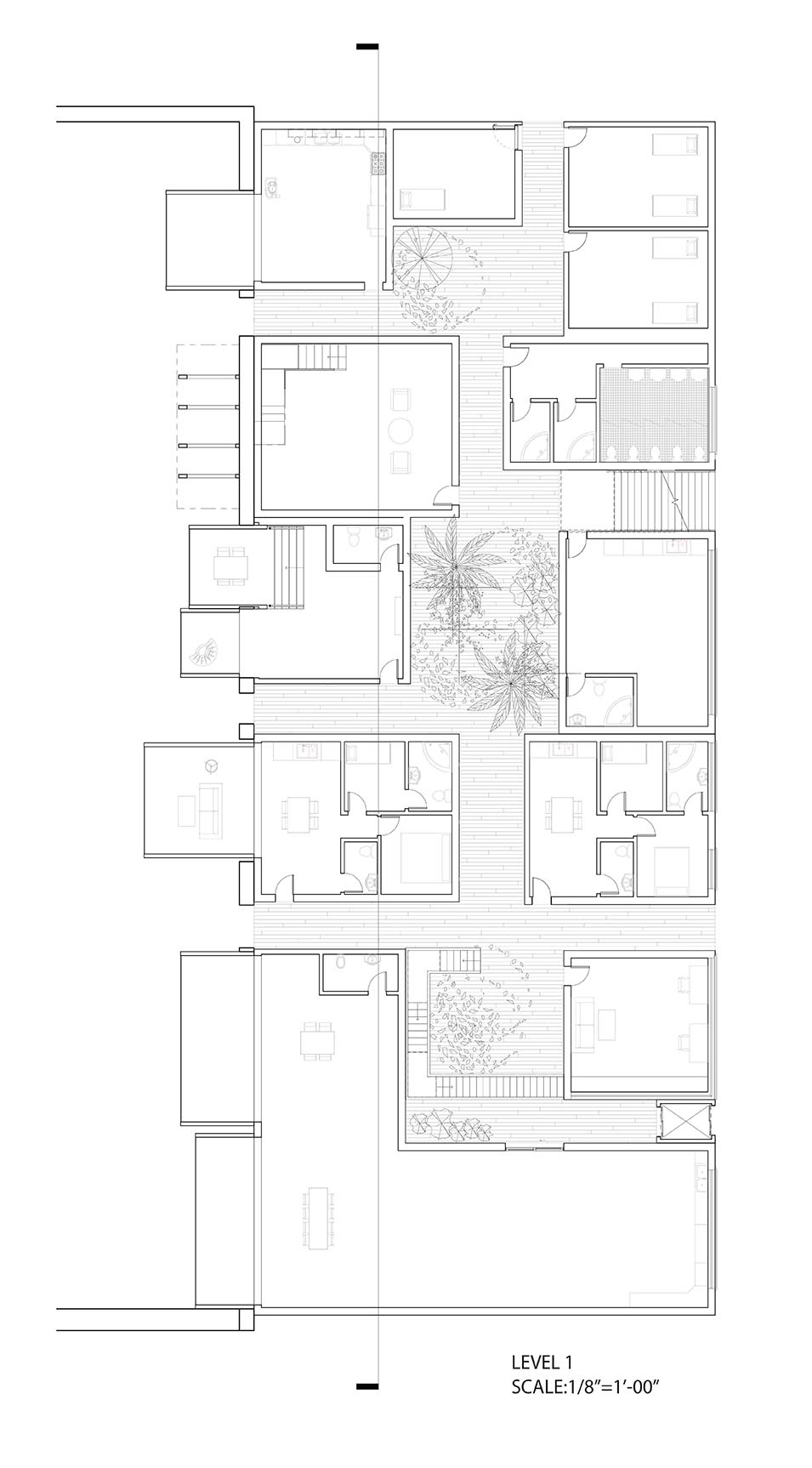 Work by B.Arch student Nevrik Navasartian


---
Work by B.Arch student Kahn Muhammad

---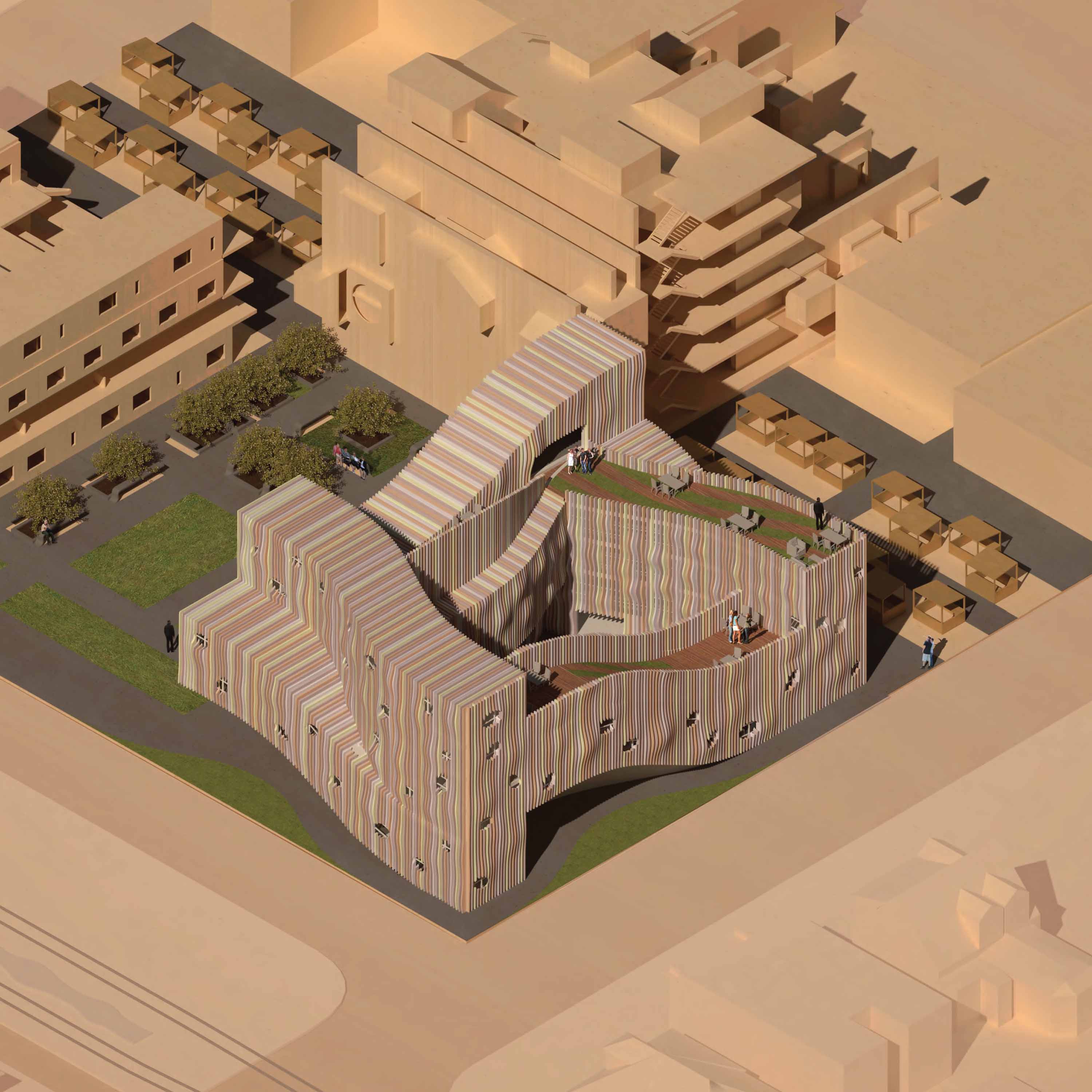 Work by B.Arch student Dario Salgado


---
Catalog Description
Through critical analysis and comparison of the historical, contemporary, and multi-cultural evolution of house and housing, the studio addresses the form and meaning of the dwelling with a discussion that juxtaposes interior vs. exterior space, public vs. private space, community vs. the individual, and traditional vs. non-traditional families. The studio focus is divided between the single-family dwelling and multiple-unit housing typologies.