The New American Dream: Designing for Social Prosperity
︎ Studio Eight
---
ARCH 489
Spring 2020 ︎
Los Angeles


Instructor
Jason Rebillot
---

Work by B.Arch students Fumiya Ishii, Kevin Medler, Peter Patpatian, Biayna Torossian, Zachary Woxland


---

The New American Dream (TNAD) is a studio collaboration between HDR and Woodbury University, which worked on a new urban development typology for Transit Oriented Communities (TOC's) in Los Angeles. We focused on the proposed West Santa Ana Branch of the LA Metro system, a forthcoming light rail line that runs from Downtown LA in the north to Artesia in the south and includes 13 stations along its roughly 20-mile length. TNAD sought to question many of the basic assumptions about society embedded in the normative development model, and our findings are intended to be shared with public agencies, private developers, and civil society. The ultimate goal is to bring a new perspective to the conversation on TOC projects in Los Angeles that aligns with the concept of social prosperity.


---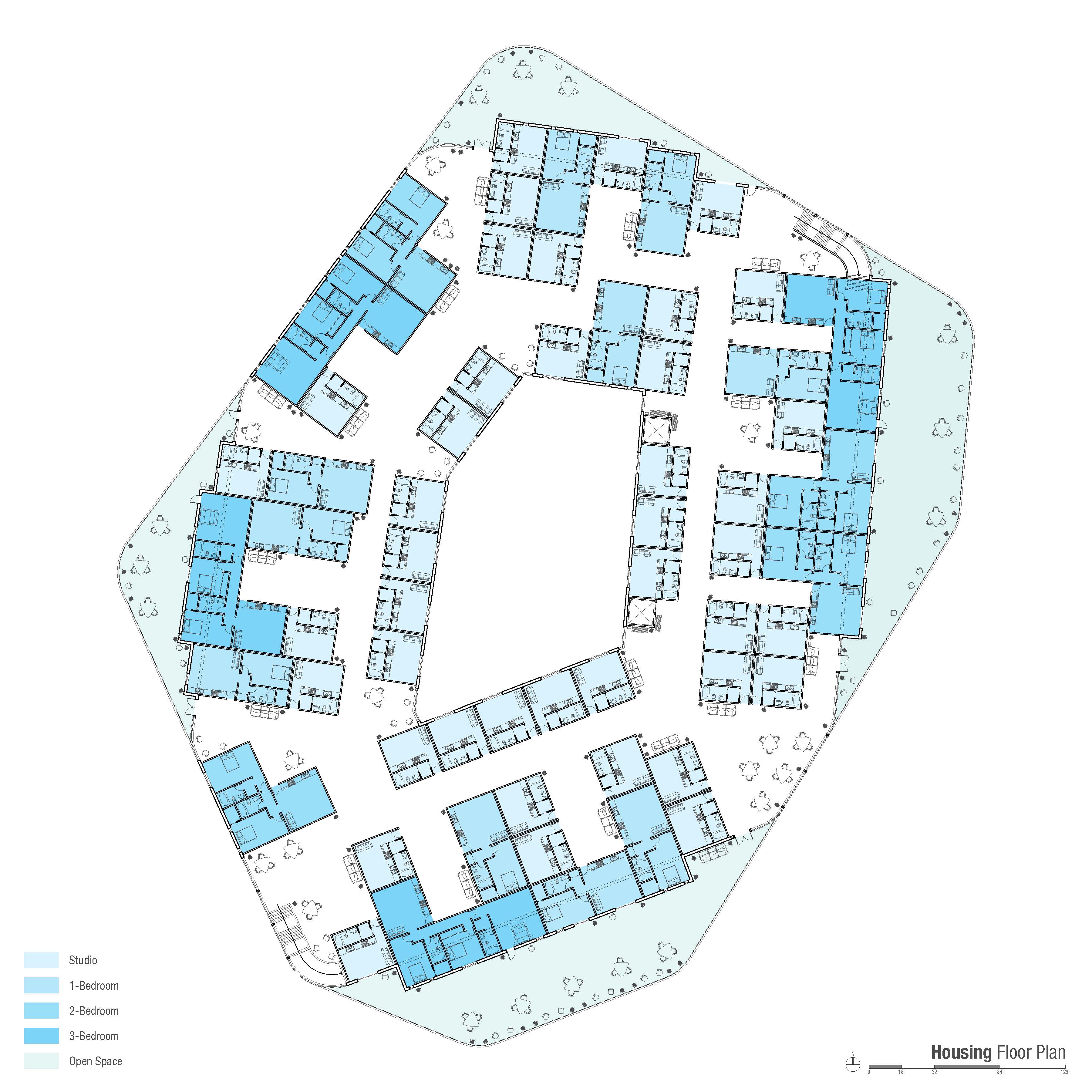 Work by B.Arch students Aryana Mazloumian, Joseph Monck, Avery McDougal, Ryana Rangel, Benny Wu


---

To achieve social prosperity, we propose a model of development that differs from (and improves on) typical developer-driven logics in the following ways: (1) we believe in the sincere integration of functions, creating a synthetic and cohesive whole; 2) we believe in choice, providing the material conditions for multiple lifestyles; and (3) we believe in a model of urban development centered on inclusivity, which- as a general goal- allows for everyone to prosper in the context of new development.



---



Work by B.Arch students Leonardo Acevedo, Josue Alvarez, Raphael Capitulo, Jose Montano, Saul Santizo


---
Catalog Description
This course focuses the architect's leadership role in their community on issues of growth, development, and aesthetics through the study of urban design techniques and practices related to architecture and urbanism. A broad array of urban theories, tactics and strategies, building and space types, landscape and infrastructure design, and politics and policy making are explored through the dialectic between the private and public realms of the diverse urban culture.