Meet Me In the Street: Very Long Skinny Street-Buildings, Building-As-Streets, & Corridor Housing Studio ︎ Studio Three
---
ARCH 587 Fall 2019 ︎
Los Angeles


Instructor
Alex Maymind

---
Work by M.Arch student Chavez Xavier
---

The studio examined the cultural and architectural context of Los Angeles in order to ask several overlapping questions: what is the value and definition of "urban context" in a metropolis such as LA? How does architecture rub up and produce friction with larger discourses of urban studies, policy and land management? What aspects of architectural thought are forced to adjust to bigger questions and concepts from these adjacent disciplines, if at all? To tackle these questions, students investigated a formal and urban typology identified as "very long skinny buildings": buildings which are more in dialogue the experience of driving in an automobile along LA's boulevards, streets, and freeways than any specific architectural tradition or proximate context that may be claimed to the city proper (this is not to say that city-architecture, a category that has a largely European resonance, is not critical to understand as well). It is in this sense that we will consider the architectural consequences of understanding Los Angeles as a 21st century metropolis defined by freeways, traffic, commuting, signage, street walls, and commercial facades seen from a moving car in the tradition of Reyner Banham, Ed Ruscha, Denise Scott Brown and many others. The reality of the 'facadeness' of Los Angeles, the simulacrum of urban environments, and the role of streets are paramount to working in this design studio.



---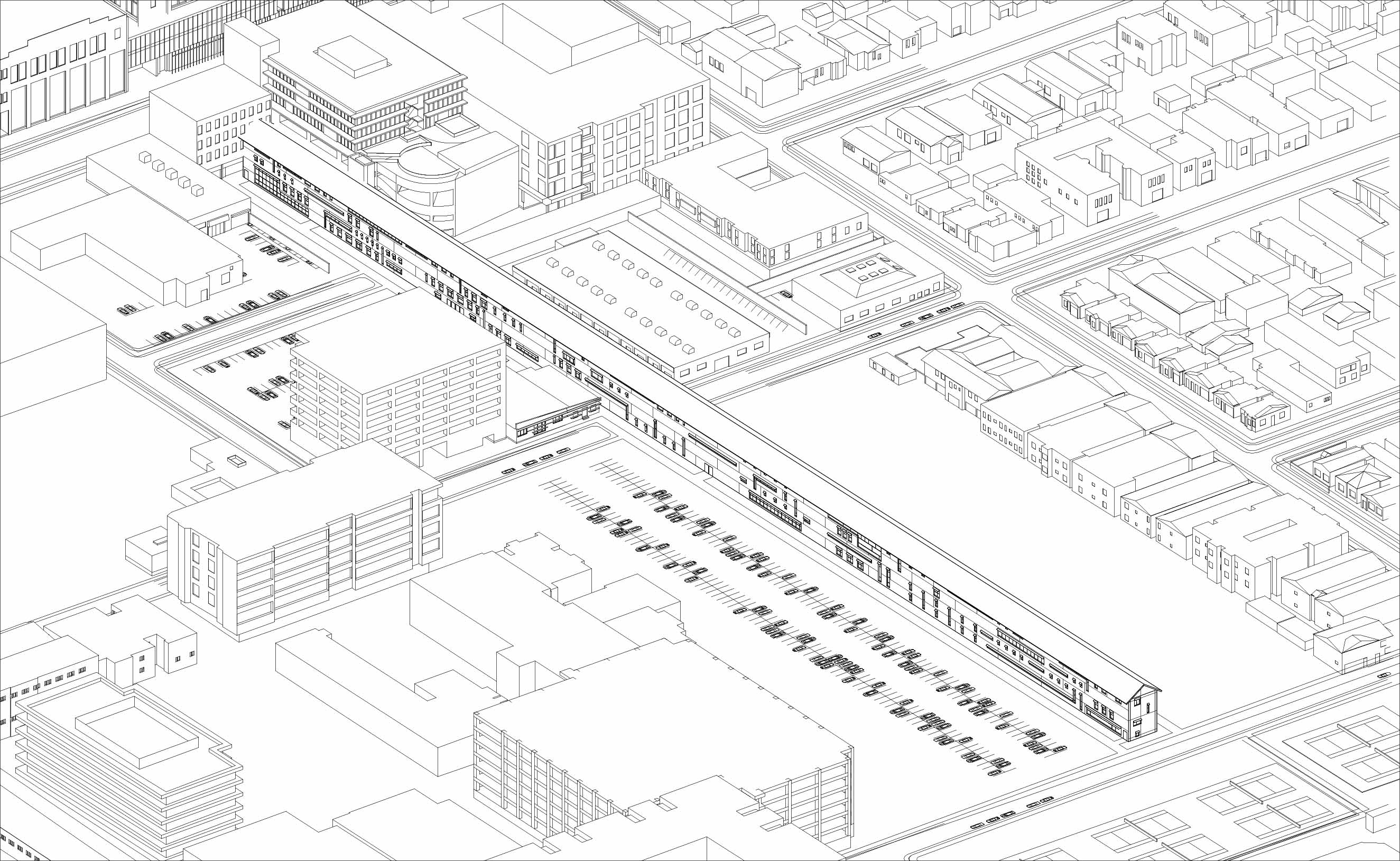 ---
Typology


The typology of "very long skinny buildings," loosely defined, is to be understood in dialogue with the streets: as circulation, as channels of space, as residual public zones, and as connective tissue. How these buildings-cum-streets relate to the actual and imagined space of the street will be a critical concern for the studio. This typology often can be visualized and thus conceptualized through a single long site section or drawing that demonstrates the connectedness to urban fabric and tissue, while also genuflecting and adjusting to contingencies in local areas and permutations of context. Unlike a purely linear building, a typology in which a specific section is repeated continuously (with or without variations) until the necessary length is reached, the very long skinny building is in dialogue with its surroundings, not simply a master continuous element working as hierarchically dominant to its surrounds. In this studio students focused buildings that do not reach the urban scale of the 'megastructure' or 'linear city' (that would bring us to city planning), but are on the other so large that they cannot be understood simply as a 'building.'
---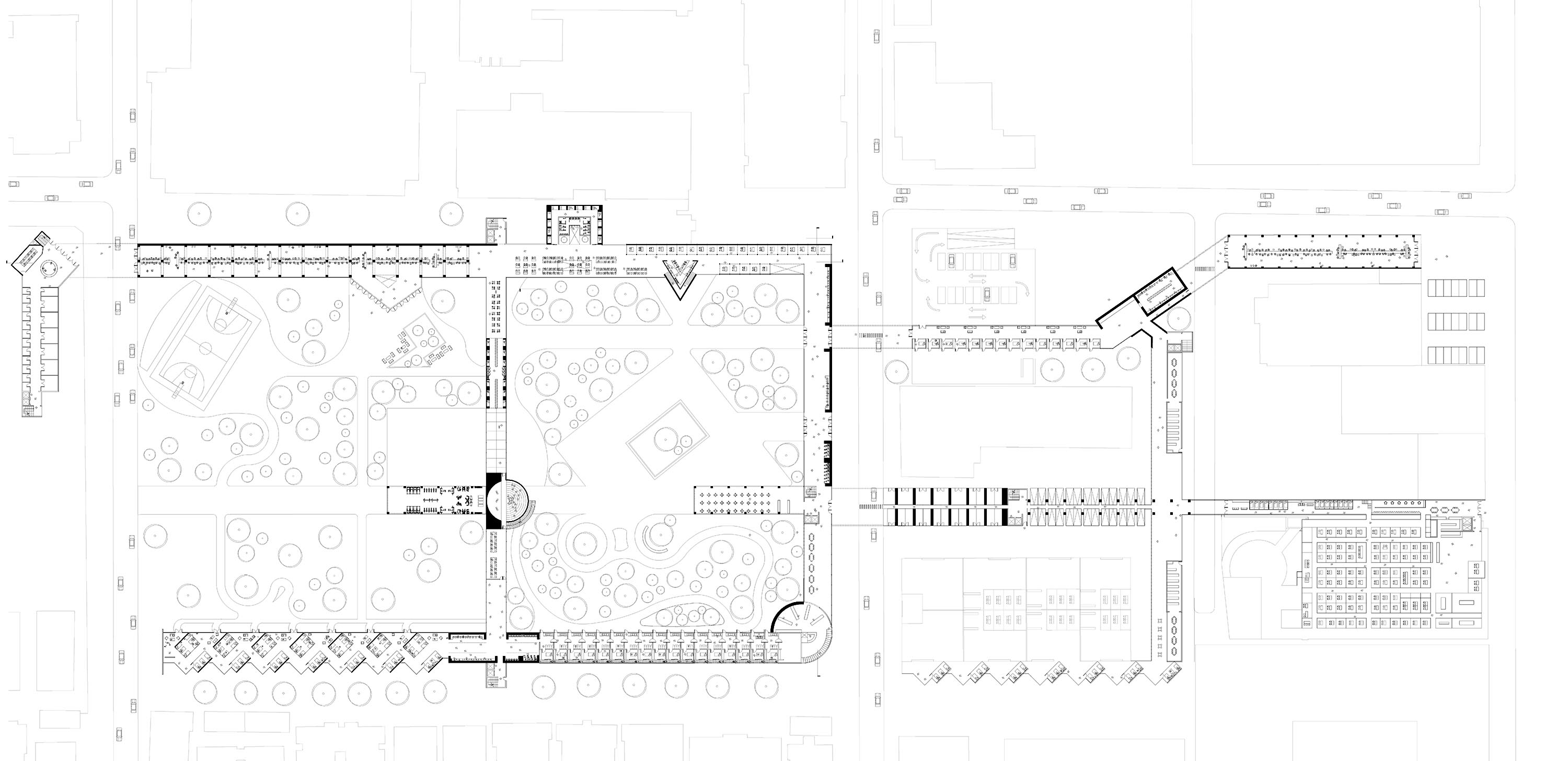 Work by M.Arch student Chavez Xavier
---
Work by M.Arch student Mahzad Changalvaie
---
Work by M.Arch student Nick Daniel

---
Work by M.Arch student Cody Carpenter
---
Work by M.Arch student Elaheh Merikhinasarabadi


---

Design Problem

Students were asked to design a very long skinny mixed-use building on sites in Los Angeles that incorporates housing for multiple constituencies as well as other programs. Each of these programs were interrogated through the history of corridors, hallways, and other long-and-skinny architectural devices. While housing was understood as a problem of serial aggregation of units in relationship to zoning envelopes and mass, students looked at the history of housing as something which redefines privacy, personal space and transience for urban populations.


Another key issue for the studio was the use and manipulation of standards, codes, and constraints that underlie housing. These standards should not be understood only as limitations but as productive fodder for your work. More importantly, students interrogated and manipulated these standards in the work, rather than accept them as static. These standards include physical descriptions such as the dimensions for room sizes as seen above, furniture layouts, and spatial requirements but also include more ephemeral architectural aspects like degrees of variation or repetition, integration of landscape and architecture.

---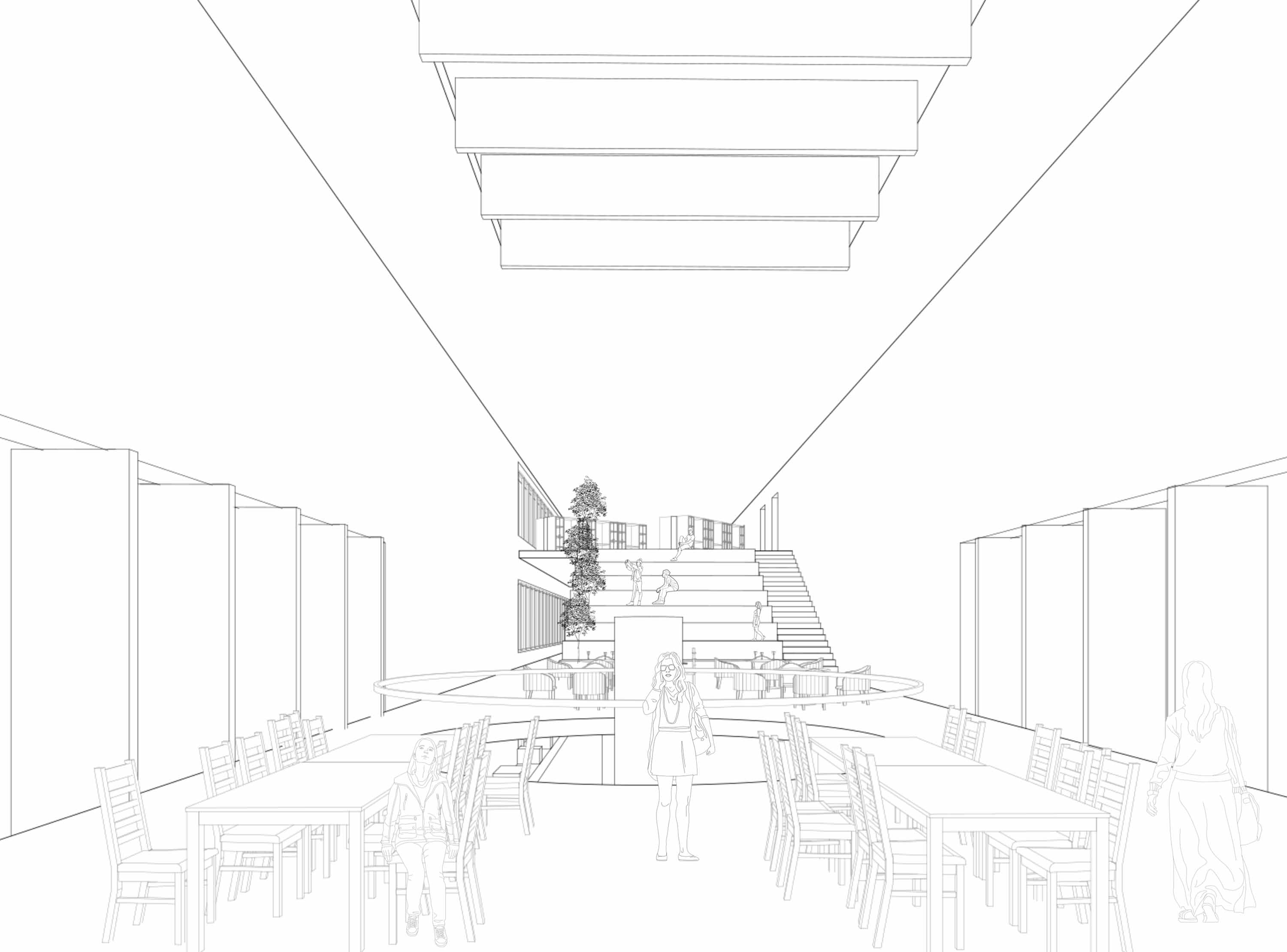 ---
Catalog Description
The systemic understanding of architecture is broadened through examination of the architectural object as a microcosm of an ever-expanding context, of a community or city as re-cycled. Building is introduced as infrastructure and infrastructure as intervention within ecology, land- and urban-scape, site, and territory.